It's safe to say our obsession with all things beauty has reached fever pitch.
From the trends served up by our feeds each and every day, to the waves of new releases that are constantly cresting, we're never short of great content or worthy product suggestions. But even this writer will admit to feeling a little overwhelmed by the sheer volume from time to time.
MECCA has always prided itself on cutting through the noise, sorting the good from the great and sidestepping jargon in favour of digestible advice. And now, we're going a step further to bring you the very best in beauty with the introduction of the inaugural MECCA Beauty Board.
With experts across not only makeup and skincare, but also fragrance, body, hair and grooming, expect to see our Beauty Board members popping up across The MECCA Memo, recommending their top product picks and imparting their invaluable advice and knowledge.
Below, meet the MECCA Beauty Board!
Laura Curtis, Fragrance, Hair & Body Education Manager at MECCA
"I'm celebrating my 15-year MECCA-versary at the end of this year! I started as a Summer Host while studying at university in stores across WA. I eventually joined the education team in 2014, moved up through the ranks of management, then became the very first Fragrance Education Manager at MECCA before adding Hair and Body Education to my role in 2022.
"Day-to-day, I work to educate our wonderful retail network of specialists and hosts across Australia and Aotearoa (New Zealand), as well as a number of teams at MECCA HQ, on all things fragrance, hair and body. But I have to say one of my career and personal highlights has to be visiting the original Diptyque store in Paris earlier this year – after working with the brand for over 10 years, it was so special to experience it in person!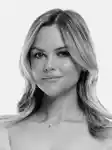 Steven Glyde, Fragrance and Skin Specialist at MECCA
"I've been a dual Fragrance and Skin Specialist based out of Aotearoa (New Zealand) for a year and a half. When I started at MECCA, I was so hungry to learn the ins and outs of the whole retail space – but when there was a call for Fragrance Specialists at my local store, I chose to answer. I come from a creative background and the story telling and romance spoke to me.
"Since then, I have been working to create as much space for developing fragrance education as I can, a passion which led to my absolute career highlight: meeting and learning from Bee Shapiro [founder of fragrance brand Ellis Brooklyn], before having the opportunity to run an Ellis Brooklyn masterclass."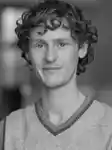 Hannah Daniel, Makeup Education Manager
"I have been with MECCA for almost 8 years, starting as a host in-store and moving through some amazing roles in the Education team. I've always had such a passion for education and feel so lucky that I get to combine that passion with my other true love, makeup artistry.
"I've had the privilege of being trained by some of the most incredible makeup artists in the world. One particular training that stands out was a three-day intensive in New York, hosted by NARS. It changed the way I looked at artistry training!"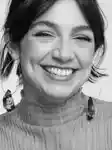 Mason Whitton, Colour Specialist at MECCA
"I've been a Colour Specialist for a year now and I'm absolutely loving it! Making my move into makeup and hair in 2019, I graduated from the Academy of Makeup in 2021 and joined MECCA as a Summer Host not long after. And 10 months later, I began my current role as a Colour Specialist.
"In my time at MECCA, I'd have to say one of my all-time career highlights was being chosen to go to Sydney World Pride with MECCA Max this year, where I worked backstage at the Sissy Ball with both the judges and contestants, applying makeup, giving touch-ups and everything in between."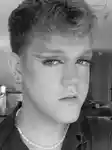 Giorgi Strachan, Skincare Education Manager at MECCA
"I've had the pleasure of managing the strategy and delivery of education for the skin category at MECCA for the past year and a half, connecting with our incredible brands and supporting a team of Skincare Education Leads to ensure that we provide the very best in brand, product and service-led education!
"Paving my path to this point, I've worked for 12 years in the beauty retail and dermal therapy industry, which has seen my passion for people, innovation and creativity skyrocket – a fitting lead up to some of the most exciting projects I've worked on in my time at MECCA, including launching innovative skin concepts like FaceGym and MECCA Aesthetica. Introducing new experiences to the market, and making them accessible to all is, above all else, nourishing!"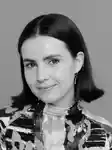 Jordie Johnson, Skin Specialist at MECCA
"This November marks my three-year anniversary at MECCA! Starting as a Summer Host and moving into Skin Specialist training soon after, I've been championing the skin category ever since, curating educational content, hosting master classes and guiding my team through the category.
"My time in this role has allowed me to be a part of many major MECCA moments – brand founder training sessions, pop-ups, Beauty Loop events – but a few that are all-time career highlights include taking part in a kit: press event in Tasmania as, which forced me outside of my comfort zone in the most rewarding way possible, and taking part in Augustinus Bader training."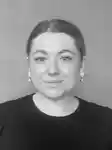 Sangeetha Smith, Fragrance, Hair and Body Education Lead at MECCA
"Before I started at MECCA, I worked as a hair and makeup artist, which soon progressed into management roles within MECCA and eventually my current role, which involves building resources and delivering fragrance, hair and body education to our retail teams across Australia and Aotearoa (New Zealand). But whatever I've done in my career, educating and empowering others has always been what fills my cup the most!
"So, it's only natural that my career highlight is building a Hair Fundamentals course, which aims to build the MECCA team's capability to deliver exceptional customer experiences in the hair category with warmth, kindness and expertise."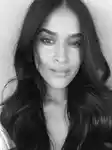 Amoreaux Parberry, Zone Manager at MECCA
"I started my MECCA journey nearly five years ago and I have loved every single moment! I first started as a Summer Host, where I found my love for all things skincare; this passion paved the path for me becoming a Skin Specialist as well as a Zone Manager.
"While I've worked across a number of stores across Australia during my time at MECCA, helping to open MECCA Noosa is definitely a career highlight. From the energy to the incredible atmosphere, we were so excited to welcome our customers into the very special beauty space!"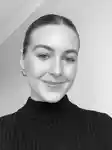 Tony Baumann, Head of Fabulosity at MECCA
"I've held the very special title of Head of Fabulosity for the past two years. What does it involve, you may ask? Creating and implementing MECCA's customer service principles into all we do! Prior to this, I held the role of Head of Artistry for 15 years, which led me to have a hand in education, marketing and product development, as well as many key MECCA artistry moments.
"Some of the very best I've personally been a part of is witnessing our MECCA artists backstage at Melbourne and Australian Fashion Weeks as they created world-class looks across hundreds of shows, representing MECCA with NARS at New York Fashion Week — working with the likes of Alexander Wang, Phillip Lim, Creatures of the Wind and Rodarte — and collaborating with the product development team for MECCA to bring exceptional product formulations to our customers. Of course, one all-time highlight to come is the opening of the MECCA Bourke Street flagship store in 2024, which will be a wonderland of beauty the world has never seen before."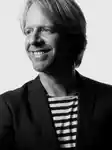 Shivan Patel, Digital E-commerce Analyst at MECCA
"My role doesn't necessarily directly involve testing, applying or education around product, but I do know a whole lot about what MECCA shoppers love. In my current role — which I've held for just over a year now — I deep dive into our online shopping data to help provide recommendations, to make the website journey more user-friendly and much more. Coupling this role with my creative background — I started out my career as a stylist and photographer in fashion and e-commerce — my interest in the beauty world as a whole has definitely grown.
"Since joining MECCA, I've developed a passion for skincare! For me, skincare is a relaxing ritual I love to start and end the day with. It's my time to treat myself and reset the day."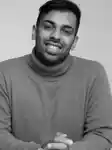 Looking for more great beauty advice? Look to our in-store experts — explore our range of services, and book in a 1:1,
here.