Stippling, tightlining, buffing, diffusing, strobing. We could be back in high school art class, or an episode of dance moms.
But this is actually beauty school – with a MECCA makeover – and these are a preview of the techniques you'll master when you enroll at
MECCAversity
, the new home of beauty education.
Though, it's not so new to those on the inside. Beginning as a way for those on MECCA's shop floor to hone and develop their skills – both beauty and otherwise – MECCAversity soon evolved into an education model crucial to the MECCA function and beloved by its beauty-obsessed team.
Now, it's over to you. Our team's learning platform has been distilled into a digital destination set to revolutionise the way you'll learn about beauty; introductory lessons and in-depth masterclasses that offer the inspiration and authenticity of Instagram and #BeautyTok – without the noise and conflicting advice – led by the industry's innovators, founders and artists (both from MECCA and the biggest beauty brands across the globe).
For beginners, there are fundamental courses with the MECCA education team, and for the pros looking to stay ahead of the curve, advanced artistry tutorials with the industry's most influential artists. Yes, MECCAversity is indeed here to broaden your beauty horizons and give you the skills and knowledge to look and feel your best, but another defining factor is what's to come: specialist courses that take you beyond beauty (keep your eyes open for when they launch in the future!).
Before you begin your own MECCAversity adventure, here are the five best things from this month's learning lineup to inspire your journey into our beauty world:

1. There's a way to (actually) stay dewy all day
The secret to your foundation staying dewy and fresh throughout the day? Say it with us: skincare-infused formulas. In this masterclass, Gucci Westman, legendary makeup artist and founder of Westman Atelier encourages us to look for formulas with ingredients like essential fatty acids and squalane (hello, Westman Atelier's Vital Skincare Complexion Drops to keep skin looking plump and prevent your base from creasing or settling into dry patches and fine lines.
Take the class: Mature skin makeup with Gucci Westman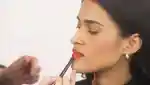 2. Use scents to change your perspective (really!)
Scent is powerful. You knew that. But instead of spritzing or lighting your candle with abandon, you can use scents to your advantage to curate a fragrance wardrobe that inspires the mood you want to embody each day, explains Yasmin Sewell, founder of Vyrao. For instance, woody scents (just like Vyrao's Magnetic 70 EDP) have been linked to feelings of resilience, hope and strength – spritz and get ready to take on the day!
Take the class: Fragrance for energy with Yasmin Sewell
3. Shaping the face is more than just contour
4. You need a concealer brush, now
Want to become an immediate expert on applying your concealer? To get an airbrushed look, use a brush with long, angled bristles – like the NARS #10 Radiant Cream Concealer Brush, explains NARS' global artistry director Jane Richardson. It's really going to help you blend and smooth the formula seamlessly into your foundation for that undetectable finish.
Take the class: Complexion mastery with Jane Richardson
5. You can stop your self-tan staining your sheets
More MECCAversity Modules
You're on a roll! Why not keep learning? Your next class is in session here.