From the moment it made its debut, NARS Orgasm has been making people the world over blush, thanks to its provocative name and inimitable shade.
Makeup artist François Nars has always done things his way, and, dissatisfied with what was available on the makeup market, he decided to launch his own line of lipsticks in 1994. His cult Multiple sticks dropped a few years later, but it was the launch of this blush in 1999, that really put NARS on the makeup map. At first, beauty lovers were enthralled (and some were scandalised!) by the cheeky name, but once they dipped into the palette, it was the stunning shade - a shimmering, pinky-peach blush-highlighter hybrid - and its ability to deeply flatter and enhance a wide range of skin tones that cemented its place in beauty history.
And ever the clever businessman, the success of Orgasm has spawned an entire category of spinoffs including must-have lipstick, lip balm, nail colour and, of course, a NARS Multiple stick.
In past interviews, Nars has explained how he was looking to create something shocking. He landed on the name before the colour - he always felt a good way to actually get an orgasm was to just buy a blush - and has admitted that he's not sure the blush would have become so iconic without such an audacious name.
The peachy pink, gold-flecked shade was inspired by the natural flush that occurs within the skin when you have an actual physiological orgasm. So, your skin gets all the benefits of a climax in just a few sweeps of blush - who knew? Touted as one of the most 'universally flattering' blush shades, makeup artists agree that it does stand above the rest for its versatility, and that's down to the fact that it blends both warm and cool tones; the mix of peach, pink, and gold are balanced perfectly. That, and the pigment allows for a soft application or a more prominent one, depending on your mood.
Since the launch of Orgasm way back, the brand has released other incarnations of this iconic shade because it's so damn flattering that it can be worn across just about every feature. Name another blush that can do that. We'll wait.
The product that started it all, this award-winning, globally-beloved pressed powder blush is a mainstay in all the top makeup artist kits. The micronised powder is gorgeously blendable and buildable, which means it can be worn as a straight blush on the apples of the cheeks, or as a highlighter to enhance glow. Every one, absolutely every one, needs Orgasm in their life.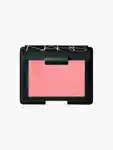 The sexy, sexy lipstick. NARS lipsticks have the best colour-to-conditioner ratio in the game, and this sexy bullet delivers his most effective satin finish yet. Lustrous, without tipping into artificial gloss territory, it's like your naked lip, only balmier and lusher, like you've just been kissed. Whichever neutral lipstick you thought you loved, it's over, because once you have Orgasm, you'll never go back.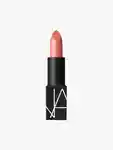 Now this is an experience. From the whipped, creamy mousse formula that dries down to a velvety powder, to the blurred and diffused colour, this offers the kind of natural flush that will have people think you're keeping naughty secrets. It's matte but with a super subtle luminosity, and it blends and behaves perfectly with your other makeup.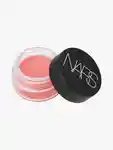 With this lip balm, Mr Nars is inviting you to have his infamous Orgasm on the daily. Offering high-shine colour with long-wear, it's infused with the brand's signature Monoi oil to keep your pout perfectly smooth and supple, and ready for wherever the day takes you.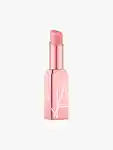 This slinky liquid blush offers the best sheer glisten we've ever seen. Sexed up with moisturising Monoi and Tamanu oils, and speckled with even finer golden flecks, the peach tone uplights skin with a diffused, not-quite-sweaty sultry sheen. We're also obsessed with layering it under our powder Orgasm to intensify pigment for off-the-charts AMAZING.