First it was the record-breaking Matte Lip Kits, then came worldwide beauty domination.
But why stop there? Kylie Cosmetics by Kylie Beauty was just the start – followed by Kylie Skin by Kylie Beauty, Kylie Baby and even Kylie Air. So why should we Kylie care?
Well, after so many years in the makeup business, Kylie Jenner has really made her mark – and there's no signs of her slowing down, with the brand expanding in all directions. With legions of dedicated fans and regularly sold-out launches, it's clear the youngest KarJenner is onto something.
Speaking of worldwide domination, Kylie Cosmetics by Kylie Beauty can be found at home in Australia on MECCA's shelves (the virtual online ones, too) and we couldn't be happier. When asked about her daughter's eponymous line of lust-worthy beauty products, Kris Jenner said it best: "[Kylie] created something out of nothing and had the inspiration to invent something that we all love, but we didn't even know we needed it yet."
So, ready to discover the beauty product you never knew was missing? Start with these top five picks from MECCA's very own makeup education lead, Ashleigh Fenton.
It's the product that started it all. When a teenage Kylie Jenner started overlining her lips, the rumour mill went into overdrive. Sleuthy fans jumped online to try to pinpoint the exact brands and shades Kylie was using to create her signature matte lip look. Some claimed it was a personalised blend of shades, and in the end, they weren't too far off the mark because eventually, the Lip Kit was born. In its signature packaging, the original Lip Kits flew off the minimalist shelves that stocked them, and cult status followed.
Ashleigh says, "Ease and pigment truly came together to create these Lip Kits. How genius is having a lip liner that matches the liquid lipstick perfectly? I'm so excited to have such an opaque formula that wears comfortably all day and comes with the matching lip liner for definition and touch-ups throughout the day!"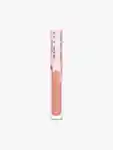 Kylie has long been a fan of blush, describing herself as "obsessed." We agree, and these buildable, matte beauties are no exception. And don't worry about colouring between the lines – with blush breaking out of its cheeky territory and venturing into more versatile territory like eyelids and even the bridge of the nose, there really are no rules here.
They're a favourite of Ashleigh's, too: "I truly love a velvet matte formula for my cheek colour; they are so easy to blend and apply so smoothly on the skin. The range of shades is impressive and each is more beautiful than the last. I would happily wear one on my eyes as well as cheeks for a monochromatic look."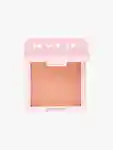 [Kylie] created something out of nothing and had the inspiration to invent something that we all love, but we didn't even know we needed it yet.
Lip gloss
has come a long way from the sticky, tacky formulations of decades past. And the Kylie Cosmetics take is high voltage, high shine and highly regarded. Wear it on its own for sheer shine or layer over lipstick for reflective, pigmented perfection. Buttery, mirror-like shine meets a long-wearing formulation! "Who doesn't love a gloss moment?," Ashleigh agrees. "This one provides a super reflective shine and is infused with conditioning oils to really give lips some love. I enjoy how this feels on the lips – it glides on with ease and doesn't leave any sticky residue. My pick is this clear shade '
Always Shining
' – clear glosses are underrated; they give a plumping effect and can go over the top of any lipstick colour of your choice."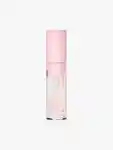 If you want to look like a glittery, shiny disco ball, this might not be the product for you. But if you're looking for a natural, buildable and soft shimmer, then Kylighter Illuminating Powder is the one to watch. Infused with iridescent pearls for radiance and glow, it's a day-to-night no-brainer. And it's no wonder that it's designed by someone who spends a lot of time on social media – the lightweight, silky formulation gives an effortlessly flattering look not too dissimilar from an Instagram filter (that never glitches).
"This offers a unique gel-to-powder formula which gives a multi-dimensional and effortless glow in seconds," Ashleigh explains. "There are so many tones to choose from [in the range]. They give skin a smoothed effect as well as instant glow just like a real-life filter. Everyone will be needing one of these in their cart!"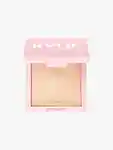 We couldn't resist sneaking this bonus MECCA favourite into our list. Kylie Cosmetics by Kylie Beauty may be famous for its Lip Kits, but we think the Kyliner Gel Pencil deserves an honourable mention. With its gel texture, this one glides on for seamless application (no snagging and catching for your poor eyelids here.) Formulated with a high concentration of pigment, it won't fade or budge, but allows for easy blending before setting thanks to its soft texture. And did we mention the shade range? Super wearable colours are mixed in with pops of versatile colour, like '
Matte Blue
', while shimmery metallics dress up more neutral tones for a little something extra. Whether you want to sparkle or make an impact, there's a Kyliner for that.