Makeup primers are the unsung heroes of your beauty bag.
Smoothing, brightening and blurring the complexion, or helping other products perform at their best to get longevity out of your makeup, it's safe to say they're quite the beauty overachiever.
They go quietly about their business, working discreetly behind the scenes, never garnering as much attention as flashy foundations or brazen blushes.
In fact, primers work so efficiently that they've been cloned in countless ways. Have enlarged pores? There's a primer for that. Dealing with excess oiliness? Let a primer help you out. And the best part is, a good makeup primer should always play well with other primers, so you can layer them up or mix and match to reach your desired result. For example, those with an oily complexion but dehydrated cheeks can apply a mattifying primer in the t-zone area and a hydrating one on the cheeks for the best of both worlds.
Whichever primer you choose, always work it properly into the skin, and then give it a minute to settle before you go over with any makeup, otherwise you risk pilling and patchiness. Now, here's the lowdown on the best makeup primer for you.
Radiance-enhancing primers
A radiance-boosting primer is your express ticket to glow town. Often creamy in texture and usually brimming with bonus hydrating benefits, some brightening primers will also contain active
skincare ingredients
(think
AHAs
,
BHAs
and
vitamin C
) that can help to fade the appearance of dark spots and blemish marks, and even out the skin tone. These melt into skin and allow any makeup applied over the top to glide right on, while still allowing your luminous complexion to shine through. You can apply these all over the face, or just on the high points (cheekbones, eyelids, the top of the nose and Cupid's bow). Warning: you might be tempted to skip the foundation and just wear these solo, the glow is often just that good.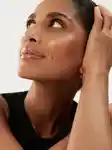 Primer for pores
Prominent pores? No worries. There are plenty of options, like those with innovative ingredients and cashmere-like finishes, to reduce their appearance. The best pore-targeting primers will smooth and hydrate the skin to help it look refined and refreshed, and give the blur-effect to diffuse any imperfections. They'll often be slightly thicker than other primers and on the balmy side; this helps them create a smooth layer over the skin and fill in any uneven texture, which can happen with pores or pitted blemish scarring. You can use these all over for an airbrushed finish or just on trouble spots.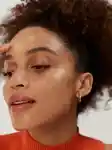 Primers for oily skin
Anyone with oily skin, or skin that can get shiny by 3pm, will benefit from an oil-free formula with mattifying properties to help soak up any excess sebum. But also, they're great for any skin type facing hot or humid weather.
Apply these all over the complexion, or just prime the t-zone where shine is most likely to show up, and pair them with a different primer on other parts of the face. Some oily skin-specific primers are even made to be used over makeup to instantly de-grease without disturbing the foundation underneath — perfect when you need to hit the refresh button.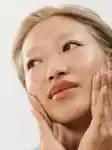 Primer for dry skin
Dry skin
will take an extra hit of moisture wherever it can get it, which is where hydrating primer can help! These formulas often resemble
skincare products
and are generally packed with ingredients like oils,
hyaluronic acid
, squalane and glycerin. Apply these all over the face, or anywhere you tend to get dry (on the cheeks and around the nose, maybe?).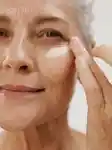 Primer for longwear
When you want your makeup to have more endurance than a marathon runner, look for a long-wearing primer. Some will have a 'grippy' texture to help makeup adhere to skin all day, while others will have balancing benefits that work to both hydrate dry areas and mattify oily areas simultaneously, ensuring your makeup stays put all day. These are great options for big events when the last thing you want to worry about is makeup slipping and sliding down your face!
Colour-correcting primer
Primers that address uneven skin tone, sallowness and general dullness are inspired by the colour wheel: a green-hued primer will neutralise any red-tones in the skin, a purple-tinted primer helps counteract any yellow undertones and pink and peach-coloured primers will boost luminosity across all skin tones. These are generally suited to all skin types, so go forth and
colour correct
!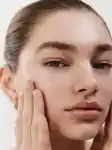 Primer for breakout-prone skin
If your skin can get spotty, look for primer formulas containing blemish-fighting ingredients like
salicylic acid
, zinc,
niacinamide
or sulphur – these can help to control oil production, treat active breakouts and calm down any blemish-induced sensitivity and inflammation. Your best bet is to use these as a spot primer on breakout-prone areas and a different primer on the rest of your face.