Make way, make way for Urban Decay – the adored makeup brand that has taken the industry to new limits.
Their innovative ideas and award winning formulas have become makeup must-haves, earning their space in everyone's makeup kit, from first-timers to daring creatives
Long-lasting, colourful looks are their thing, and their offering is there for you at every stage of your makeup routine. It is the ultimate support system, allowing you to pursue your love for makeup and take your looks to the next level.
So allow your creativity to run wild, and take a look at our top five Urban Decay picks.
Want your
makeup
to last all day? This hero holder (and repeat MECCA Beauty Election winner) has it on lockdown. Don't just take our word for it; look in the makeup kits of some of the top MUAs in the game, and you'll likely find it there. This weightless mist promises to set and hold makeup for up to 16 hours – no retouches required. The brand's temperature control technology keeps makeup super cool, so whether you're in a hot climate, dancing all night or just in a fluster (it happens), you can rely on this bottle to keep it together and your makeup looking perfect.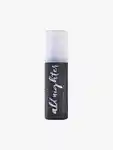 Few things are more tempting to the eye (literally) than an
eyeshadow palette
.
Urban Decay's
first 'Naked' palette launched way back in 2010, and it's safe to say it was something of a sensation. It was since discontinued, but amongst its legacy of stunning spin-offs lies Naked 3. A lineup of twelve rose-tinted shades that spans from matte to pearl to metallic, housing everything you need to dress the eyes flawlessly from day to night. It is most loved for its richly-pigmented, blendable formula that glides over the eyes without tugging: an excellent choice, whatever your makeup skills. These neutral hues will complement any skin tone, and we bet it will be your new go-to.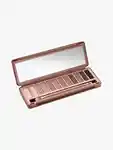 We like to avoid drama… unless it's served straight to our eyes. These intensely vivid liners celebrate the colourful and expressive essence of the brand. Infused with jojoba oil, they put pigment in bold, creating intense lines that can be left as they are or buffed out if you enjoy a smoke show. The creamy and waterproof formula glides seamlessly over the eye and is built to last, whilst a unique and playful shade range allows you to experiment with even the most daring eye looks. Choose the metallic white shimmer to add a subtle sparkle or the deep matte navy to make eyes pop. Whichever your pick, they are sure to make you the master of eye contact.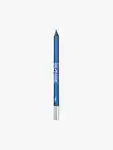 Vitamin C
has gained a serious reputation in skincare, owing to its glow-giving abilities. It's no surprise that it has made its way into makeup, too. Once again, Urban Decay proves it is here to make you shine. An energising formula brightens and energises your skin, whilst a light and zingy scent puts a spring in your step. You can use it after makeup application to lock your look in place or throughout the day to keep things fresh. We like using it before makeup application too; not only will it prep and prime your skin to ensure your makeup sticks, but it's also a lovely self-care ritual that will start the day right.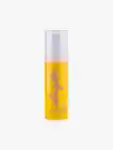 Want to know our favourite love story? When we see you find the perfect
lipstick
. And this might just be the one. Whether you're into classic red, bold pink, barely-there nude, or just looking for a subtle shine, this shade range will surely have your type. It is addictively creamy, and thanks to a nourishing blend of aloe vera and avocado oil, it will keep lips hydrated with no dreaded cracks or flakes in sight (phew!). Expect long-lasting colour, even application and a perfectly puckered pout.