If you're gonna dew it, dew it right.
Melt in love with the Off Duty Beauty Sticks from MECCA MAX, a next-gen collection of buttery, buildable complexion colour sticks serving up all the face-sculpting and glow-boosting tricks your beauty bag has been missing (and longing for).
At under $20 a pop, you can consider these sticks your affordable beauty toolkit, allowing you to swipe on chiselled, glowy cheeks that take the no-makeup-makeup look to all-new levels – and nailing it in 30 seconds, MAX.
With a blend of high-performance vegan butters and waxes, the entire collection is super silky and seriously blendable, giving you total control over a low-key sheen, or a full-blown colour pop. It's all about looking fresh, hydrated and sculpted in a swipe.
Like you and your go-to gals, these sticks live to be worn together, but know how to deliver the goods on their own.
Blush
is easily one of the most underrated makeup products – but it's one that looks good on every face, no matter the finished result you're after. A flush of blush, placed on the apples of the cheeks, will instantly revive and refresh the complexion, giving you that healthy, I've-just-been-out-for-a-run-around-the-block, glow (even if you just rolled out of bed, shhh). These ridiculously creamy and buttery sticks come in six poppy shades that work on literally anyone, and the aforementioned lush texture means they swipe on easily, blend in effortlessly and are buildable, taking you from sheer to saturated colour in a few swipes. Once it's on, the formula dries down to a powder and stays put all day. The best part? You can scribble these on your lips and eyes, too. That incredibly elegant and pulled-together monochromatic makeup look? Done.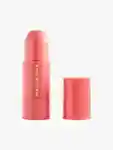 Whether you're looking to carve out a pair of cheekbones or define your jawline, we've made
contouring accessible and fool-proof
with these sticks (which also happen to be the brand's number one bestselling product). The key to your application success is the creamy formula: it allows for easy application and blending, whether you're a contouring pro or new to the whole technique, and the texture also means you can build up colour until you reach your preferred level of shading. These must-have sticks deliver believable sculpting on every part of the face (cheekbones, jawline, temples and the nose), will work with whichever application tools you prefer – fingers, sponge, brush – and come in three super wearable shades, '
Medium
', '
Deep
' and '
Rich
'.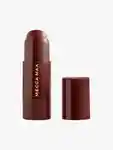 'I wish I didn't glow so much'… said no one ever. These highlighting sticks, served up in three gloriously gleaming shades (the pearly '
Original
', golden '
Champagne
', and warm '
Cinnamon
') will leave skin looking juicy and dewy, with a hint of iridescence. Just one smooth swipe over cheekbones, browbones, the Cupid's bow and the tip of the nose (and the centre of the chin and inner corners of the eyes, if you're being extra), and they will take your complexion from meh to magic in literal seconds. We like to keep one in our bag for on-the-go glow.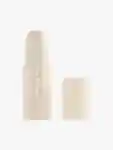 If you love how your skin looks right after layering up your
skincare
(we know we do!), this is the stick for you. Formulated to leave you beaming with a naturally dewy, glitter-free sheen, it's the perfect size and luminosity level for targeted highlighting on your highpoints, or for a translucent all-over glow. Up the dew of your makeup look with a swipe whenever and wherever you need it, or slip this over bare skin for a fresh-faced finish.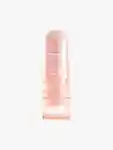 The only product that could make us ever consider joining team anti-highlighter, this stick is like that magic eraser tool on photo editing apps: it softens, blurs and airbrushes the appearance of any areas it's applied on, and does so without caking, shifting or transferring any of the makeup underneath. Just glide it over any areas with you wish to target, and watch them disappear without ruining your glow.