Your face already loves MECCA MAX makeup, and with their skincare collection, your skin will get in on the fun, too.
From clever cleansers to serious serums, blemish-busters and multitasking masks, the curated lineup of essentials are serving clear, glowing and hydrated skin straight up. They're made from only the best, brightest and most-trusted ingredients (our MECCA experts swear by them!), which means more good skin days and zero confusion. The formulas are 100 percent vegan and cruelty-free (they're tested on beauty lovers, not bunnies), and completely free of fragrance and many nasties, so you can feel confident in your skin and what you put on it.
Where to start? Allow us to help (it's what we do best). Here are our top five MECCA MAX skincare buys that will amplify anyone's AM or PM routine and make your skin smile!
It's one of the hardest working products in the MECCA MAX skincare lineup, and often it's the first thing you put on your face at the start of the day. While this gentle gel cleanser does some serious heavy lifting in the form of dirt, makeup and oil, the key word here is gentle. This get-it-done gel cleanser lathers beautifully into a lightweight foam for a seriously satisfying clean you won't want to miss.
So what are we talking? Aloe vera to calm and soothe even the most sensitised or irritated skin and niacinamide to bring an extra anti-inflammatory hit to the table while locking in hydration. There's also glycerine that binds water to the skin for the ultimate moisturising, hydrating goodness.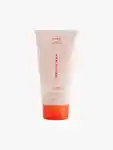 Looking for a light touch? This everyday moisturiser might be your answer. Ideal for oily skin types or those prone to breakouts, it's fast-absorbed into the skin so you can get on with your day (and onto your makeup). Speaking of, the mattifying properties make this a perfect base for makeup that won't slide off your face five minutes later. And if you live in a hot or humid climate, you'll love the lightweight, oil-free and breathable consistency, keeping skin hydrated without the sticky, greasy residue.
The addition of niacinamide keeps skin even-toned and moisturised, while anti-inflammatory properties get to work. And, formulated with silica, this is one moisturiser that actually absorbs excess oil, keeping you shine-free throughout the day without the need to reapply powder time and again.
Bonus? We love the handy little pump to dispense just the right amount, with no waste (and no fingers dipping in the pot).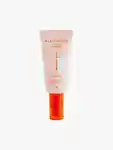 We actually do think you're ready for this jelly (just don't tell Beyoncé). If you're looking to MAX out your beauty sleep, this dreamy overnight mask offers all the hydration you could ask for. Consider this a thirst-quencher for your skin.
The ingredients lineup for this high-achiever is glittered with all-stars. Let's start with soothing and replenishing aloe vera which is especially handy if your skin is irritated or sensitive. Next up, hydrating vitamin E is a moisturising VIP and helpful to diminish the appearance of scars and uneven skin tone. Ceramides are coming to the party too; they get busy replenishing a compromised moisture barrier which is especially important if you've gone a little heavy on the actives lately. Coupled with replenishing niacinamide and a hefty dose of antioxidants, your skin will bounce out of bed in the morning. Just like you do (right?)!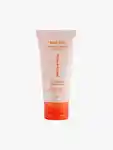 It's easy to see why this little bottle of goodness lands itself on the MECCA bestseller list. Thanks to its hero ingredient, fermented birch juice, this vitamin-rich serum is just like a kombucha, but for your face. It provides a probiotic boost to help support the skin's microbiome which is responsible for strong and resilient skin. Vitamin B5 binds long-lasting hydration to the skin while green algae extract protects collagen and increases hydration.
Whether you're brand new to serums or have a whole menu of favourites, add this to your routine and prepare for bouncy hydration.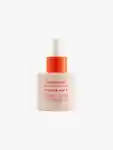 Spot the difference! You won't be able to once these supremely clever little patches have done their job. If you feel the familiar tingle or inflammation that signals a pimple is in the works (why is it always the day before a wedding, job interview, or big presentation?!), bust out a pack of these blemish-busters. Peel from the backing and apply to cleansed skin, leaving overnight if possible for maximum effect – much better than the old toothpaste trick. Got somewhere to be? Thanks to their invisible design, you can even get away with wearing these out and about. They'll act as a barrier to protect the compromised skin from further inflammation, while minimising the look of any scarring (no thanks!).
A tip from MECCA HQ team member, Tony? "Make sure you use these on freshly cleaned skin that is totally dry. After application it becomes a second skin that stops you touching the blemish while it gets to work on clearing and healing." Keep a pack in your handbag and another in your bathroom. Thank us later!