Lights, camera, action! MECCA MAX products are here to perform, offering no-nonsense beauty solutions with experimentation, personalisation and fun at its core – and it's safe to say their makeup range doesn't miss. The range covers all bases with Edits of face, lip and eye products that promise to impress, all thanks to their colour-loving formulas, effective application and impressive stay power.
Whether you're looking to ace your base, perfect your pout, or experiment with the latest eyebrow trends, there's something for everyone. Both makeup maestros and beginners will benefit from speedy and seamless offerings that help put the fun in makeup and allow your creativity to flourish.
So, let us introduce you to the lineup; we know you'll love it all, but if we had to pick our favourites, these would take place in our top five.
Colourful, compact and creamy, the MECCA MAX Off Duty Sticks will take centre stage in your makeup bag. Use them to sculpt and enhance your best features to create a your-skin-but-better finish. The
contour shades
include three deep bronze hues that will chisel at your cheeks and slim down your nose. Six
blush options
will flush the face with flattering rosy tones. Place them on the apples of your cheeks, over the bridge of your nose and even the eyes for a natural-glam look. Their buttery formulas glide smoothly over the skin and are careful not to make your foundation budge. Once placed, they blend seamlessly without a streak in sight, finish dry, and stay put all day. We're hooked!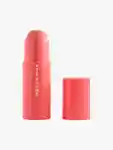 Let your eyes do the talking and say hello to your new go-to
mascara
. Carefully designed to be 'no clump', its bubble-shaped wand separates lashes to give each one its own special treatment. A jet-black formula outlines each lash from root to tip, creating impressive definition. A second coat will extend lashes to new heights, opening the eyes and allowing them to sparkle. Thanks to a super lightweight formula, next-level volume is achieved, and rest assured, there is no flaking or smudging to see here. The product promises not to budge unless you make it happen. When met with warm water, it loosens and slides away from the lashes without any rubbing or tugging required. Genius!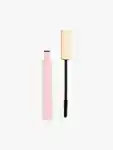 Never underestimate the power your
brows
hold to lift and shape the face. No matter which brow trend you're feeling right now, you can rely on this
brow gel
to help make it happen. The product brushes through brows seamlessly and can be used to lock in your favourite brow pencils and powders or on its own for a natural, fluffy look that lasts all day. The result? Boosted volume, structured arches and not one unruly strand in sight. That's one way to hold someone's gaze! To go the extra mile, its formula gifts a generous dose of hyaluronic acid, treating brows with the ultimate hydration hit. Brows are left conditioned, flake-free and fresh throughout the day and beyond.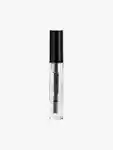 Quick, easy and powerful eye looks? Sign us up. Step aside powders and palettes; this eye shadow stick will transform your eyes in seconds without the time spent blending and perfecting. A thin pointy tip allows for precise application making this one perfect for achieving a bold liner look. Or take advantage of its creamy formula and buff out the product for a more blended finish; you can even layer up multiple shades to really bring the drama. Covering mattes, shimmers, sparkles and everything in between, this makeup must-have will allow you to experiment and explore any desired eye look like a pro. So if you haven't jumped on the eyeshadow stick hype, take this as your sign to make the move.
It's official: glossed lips will never go out of style. And it's no surprise, too – who doesn't love a juicy pout? This MECCA MAX hero could be your next perfect match. As the name suggests, this formula is the boss of serving up the shine. An expansive range of 16 shades will allow you to add a subtle opaque glaze or dial it all the way up to a kilowatt shimmer that packs a serious punch. The nourishing formula is why we can't leave the house without it, sitting comfortably on the lips without drying them out. Plus, it's not sticky or gooey, so you don't have to worry about windswept hair sticking to your lips!