Conjured by three sisters in California, Rituel de Fille has a magical, mystical bent that imbues your everyday makeup routine with mesmerising new power.
In recent years, Sabrina has been a Netflix hit, personal altars have trended on Pinterest and everyone has started recharging their crystals like they do their phones – it seems the time is ripe for makeup with an element of magic. Rituel de Fille is that brand. They make "spellbinding natural colour", approach product formulating "like potion making" and the brand was founded by three sisters, Katherine, Caroline and Michelle Ramos, who have more than a passing resemblance to the women from Charmed. But while their hyper-pigmented and holographic colours have an ethereal quality, they're not without substance. The ladies of Rituel de Fille lean heavily into purpose-led beauty, putting into their products only what's needed and nothing that isn't. Plus, their raw ingredients are sustainably sourced and their formulas are crafted in their own facility, under the Ramos sisters' watchful eyes.
While the brand itself is only a few years old, each of the sisters have had careers in different parts of the industry. Caroline is an editorial makeup artist, Michelle is also a makeup artist – but with more of a celebrity focus, working on some of the biggest names and events in Hollywood – and Katherine worked as a writer and editor in the luxury space. Together, they've been able to create a brand that's totally unique. Read on as Katherine reveals what's behind the Rituel de Fille charm.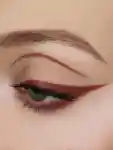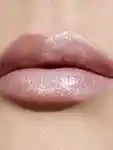 What sparked the idea to create Rituel de Fille?
"We come from a family of artists and entrepreneurs, and we've all had lifelong fascinations with makeup. Even though all of our individual careers had taken us in unique directions, creating our own makeup line was an aspiration since we were very young. The three of us were fascinated by the inherent beauty of plant-derived ingredients and were inspired by the strength of colour and simplicity of composition in historical cosmetics – such as Cleopatra's signature red lipstick, which she made from just beeswax, carmine and crushed ants. We didn't see any other lines approaching formulation with the kind of bold minimalism that we wanted to achieve. And, for us, this also brought a feeling of significance and a sense of magic – more like creating chromatic potions. As our products and palette evolved, we maintained an eye to bold colours that would feel satisfying and powerful to use, keeping the emphasis on cream products that could be applied with your fingertips."
We really believe that our brand thrives because we are bonded as sisters
What were the first steps of building the brand?
"When we first started developing our products, I was living in New York, while Caroline and Michelle were in Los Angeles, and we were all shipping raw ingredients and formulas back and forth between coasts, doing experiments in our homes. Every natural pigment has its own unique characteristics and challenges, and achieving dense natural pigmentation without the help of synthetics presented challenges far beyond what we could have anticipated – but we're thrilled to have emerged on the other side with truly unique formulas."
How have your different career backgrounds informed the brand?
"Caroline brings a remarkable precision to her artistry and her work in our studio. With her product experience, she has developed an extraordinary gift as a formulator and a true expertise in coaxing the extraordinary out of our ingredients. Michelle, with her years of work on major sets, offers an expert point of view on our palettes and drives the makeup looks that appear in our brand imagery. I'm passionate about storytelling, craftsmanship and materials, and this has been an important part of developing our imagery and narrative."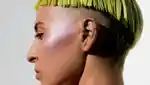 What's it really like working with your siblings?
"We really believe that our brand thrives because we are bonded as sisters. We support each other creatively and emotionally and we are there to help each other when times get difficult. We take care of each other, always. We've all had to be willing to do so much, and to give so much of ourselves to create this. It wouldn't have been possible without the love we have for each other. It's been an incredible experience and we have only gotten closer through the process, though there was some work to be done. We have all had to question and rebuild some of the relationship dynamics we had solidified over a lifetime. When you meet a normal co-worker, you only get to know them in that moment – only as the person they've become through decades of growth and change that you didn't see. But certain expectations grow out of knowing someone through many stages of their development, so becoming true collaborators and co-founders together required letting go of a lot of that and seeing each other fully for who we all are now."
Why are natural ingredients so important to you personally?
"We were drawn to plant-derived ingredients because of their fascinating histories, the story behind them. It's always been about beauty and intellectual interest for us. There are ingredients that, if you had enough time and dedication, you could actually find in nature. You can touch stripes of iron oxide in the walls of canyons. You can crush a cochineal insect under your fingertip on a nopal cactus to create carmine. You can open the fruit of the achiote tree to find seeds coated in a layer of annatto. We are interested in ingredients that have been used in cosmetics for centuries."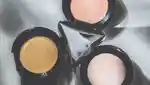 You formulate in-house. How does that make a difference?
"We're able to have a close relationship with our products that wouldn't be possible working with an outside lab. Our deep connection with our formulas means we can find inspiration in ingredients and how they interact with one another, experiment and explore and create something truly unique every time. It also means that you will never find products like ours elsewhere, as we originated and own all of our formulas. We also have complete oversight and control of everything we release, from first formulation to finished product."
What's the one product you wish everyone had in their makeup bags?
"A compact of their favourite shade of
Inner Glow Crème Pigment
. It's the ultimate multi-use product. Easy to apply and utterly stunning. The shade
Delirium
creates the perfect summer flush to diffuse on the eyelids, cheeks and lips."
How do you want people to feel when they use Rituel de Fille?
"Powerful and inspired. All of our products can be applied with your fingertips for a more immediate, emotionally resonant feeling of connection with the colour and with your self-adornment. We want application to feel ceremonial and significant. Every colour we create can be worn on any part of the face, so creativity isn't limited by traditional rules of makeup."
What's your current mantra?
"Love, dedication and gratitude."