An anti-ageing product line founded by a plastic and reconstructive surgeon? Sign. Us. Up.
After spending decades working on a bioengineered formula to more quickly heal skin on burn patients, surgeon Dr Gregory Bays Brown had the idea that this kind of innovation could also be effective on ageing and damaged skin as well.
Like any good scientist, he started experimenting and dissolved that epidermal growth factor (EGF – which, by the way, ended up winning a Nobel Prize) into his mother's Elizabeth Arden face cream.
The result: RéVive, which Dr Bays Brown launched in 1997 with just one product, the Moisturizing Renewal Cream Nightly Retexturizer, a luxury night potion that promised to retexturise skin like nothing else. Since then, the brand has released a tightly-curated collection of skincare essentials, all with formulas that spotlight that cutting-edge EGF molecule.
Want to get your skin onto RéVive and discover what all the (warranted) fuss is about? We suggest you start with this lineup.
This is the one product that Bays Brown recommends everyone should be using. It's a bit of a two-in-one: it moisturises as expected with squalane, shea butter and olive oil, but it also retexturises the skin, so it very gently exfoliates and renews the skin thanks to the inclusion of glycolic acid. As a plastic surgeon, Bays Brown considers skin as three-dimensional and knows that the skin's texture is about both the look and feel. This powerful moisturiser will have you waking up with even-looking skin tone and a natural glow.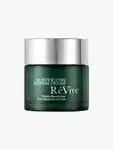 No more tired-looking eyes with this waitlisted pot of magic! It's a super concentrated eye mask that you'll only need once, tops twice, weekly since it's so rich (it's a proper 'mask' for the eye, not just a name for a thick eye cream). Ophthalmologist-tested and safe for contact lens-wearers, this soothes the skin around the eye, depuffs, firms and diminishes the appearance of fine lines thanks to hyaluronic filling spheres.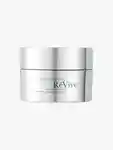 The name of this one is literally 'radiance mask'. What's not to love? Like many of RéVive's products, this brightening moisture mask deceptively offers more than what its name suggests, delivering on radiance with vitamin C, and what it calls 'energy-building block adenosine triphosphate' which helps to maintain skin health by providing energy to drive processes in our skin cells. And, for a novelty factor, the mask turns from pearly white to a shimmery shade of gold, and comes with a massage applicator.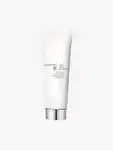 This incredibly rich, highly potent treatment oil is packed with murumuru butter and peptides, and it's actually super smart: applied at night, it teaches your skin how to self-moisturise overnight, so that you wake up with a complexion that looks smoother, plumper and refreshed – like it's gotten a full eight hours of sleep (even if that's not the case). Got dry skin? Add a drop to your morning moisturiser, and prepare for hydrated, glowing skin all day long.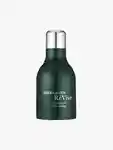 It's cleanser, but elevated. A super-luxe, ultra-rich foaming cleanser, this is infused with melting vitamin E beads, oils and butters, plus sodium hyaluronate, so skin gets a dose of moisture, nourishment and softening whilst it's being very gently cleansed of any excess oil and makeup. And it won't mess your skin's pH, either, which makes it a must-have for all skin types.