For skincare brand Sans [ceuticals], what they leave out of their products is just as important as what they choose to put in.
This purpose-led ethos is just one of many that the brand stands by.
Their line of simple yet effective multifunctional products uses active ingredients to relieve sensitive skin conditions, stimulate cell regeneration and nourish damaged skin and hair – all while ensuring the way they manufacture their products keeps the health of our planet front of mind.
Each item in their skin, hair and body offerings is designed to simplify daily rituals while minimising clutter and waste. If this sounds like your kind of brand, we suggest familiarising yourself with our Edit of the top five Sans[ceuticals] essentials.
As you would've guessed from the name, this is a truly multipurpose product. The potent formula contains rich pharmaceutical-grade botanicals like jojoba, evening primrose and meadowfoam oils, along with vitamin A, which helps normalise skin cell function and enables collagen and elastin production. Used daily, this reparative oil can help optimise your skin's hydration levels and tackle the appearance of sun damage, eczema, dermatitis and stretch marks. Apply it on your body post-shower or bath while skin is wet for ultimate hydration, use it as a gentle makeup remover with a cotton pad, apply it to the ends of your hair to lock in vital moisture, apply it on your face before your nightly moisturiser to help repair skin while you sleep or try it as a shaving oil. It's a true all-rounder and worthy of a spot in your bathroom.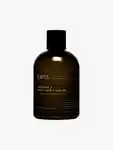 If you prefer the feel of a lotion over an oil, then this silky face and body staple is for you. It contains five percent niacinamide, an ingredient that assists in reducing the appearance of pigmentation or uneven skin tone. Added grapeseed oil and shea butter help restores the skin's moisture barrier for long lasting hydration, too. And just like every product in this stripped back range, the Cell Repair Body + Face Lotion doesn't contain artificial fragrances, sulphates, silicones, petrochemicals, parabens, PEGs, phthalates or artificial colours.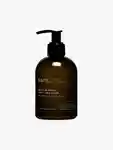 In keeping with the brand's 'multipurpose beauty' offering, this incredibly luxurious and rich butter can be massaged on both the body and hands. Its unique blend of five percent niacinamide works to strengthen skin's barrier function, while vitamin A keeps skin texture smooth by boosting the cell turnover process and stimulating collagen production. Added oat extract and omegas calm and nourish, plus a dash of New Zealand-sourced manuka honey provides antimicrobial, anti-inflammatory and healing properties. It will deeply nourish and condition skin, hydrating, soothing and smoothing both immediately and long-term.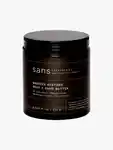 The brand believes cleansing your hair should be a gentle process, one that protects rather than strips away all the essential nutrients your scalp and hair need to stay balanced and healthy, and that's exactly what this hair wash delivers. It contains vitamin B5 (it helps with smoothness and shine), sugar beet extract (it boosts hydration while soothing and calming the scalp) and pentavitin, a patented complex that helps prevent a dry scalp and reduces sensitivity. This one's ideal if you experience oily roots, a dry scalp, suffer from sensitive skin conditions or find your scalp is easily irritated.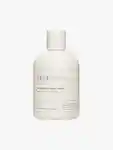 Between all the cleansing and sanitising, it shouldn't be surprising if the skin on your hands tends to feel irritated, dry or stripped of its natural oils. This mild wash can be used on both your hands and your body; it gently cleanses without stripping or disturbing the skin's pH and moisture barrier, to leave your skin feeling fresh, ultra-soft and rejuvenated. It's also been formulated using a sulphate-free blend commonly used in baby care products, so you know it's gentle enough for all ages and skin types. Key ingredients include ceramides, lychee extract and vitamin B to help reduce moisture loss, restore skin's pH levels and soothe skin with every wash.