Inspired by the traditional beauty rituals and ingredients of Japan, Tatcha skincare firmly holds its place at the top of MECCA wishlists year after year.
One of its bestsellers was even voted a winner of the annual MECCA Beauty Election so many times, it was inducted into the Beauty Election Hall of Fame (keep reading to find out what it is)!
With a focus on gentle skincare formulas enriched with Japanese plant extracts (its signature Hadasei-3 complex, found throughout the range, blends rice, green tea and algae), a Tatcha routine is not only effective skincare, but also a true self-care ritual.
Here are five hydrating, softening, smoothing and brightening Tatcha favourites we keep coming back to.
A must-have non-stripping
cleanser
for sensitive skin types, this pillow-soft cream not only whisks away impurities with the help of fine rice powder, but it also softens, smooths and hydrates your complexion while it cleanses, all without leaving a 'filmy' residue. The secret? Tatcha's signature Hadasei-3 trio of Japanese superfoods (akita rice, Kyoto green tea and Okinawa algae). That tight, dry post-cleanse feeling is a thing of the past!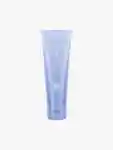 It's been officially inducted into the MECCA Beauty Election Hall of Fame, and there's a very good reason – it's like a giant drink of water for dry skin, instantly taking it from parched to plump. Squalane and Okinawa algae combine to support the skin's oh-so-important moisture barrier, locking in hydration and antioxidants courtesy of Japanese purple rice bran. Fans (of which there are many!) also love its super smooth, lightweight texture and subtle scent.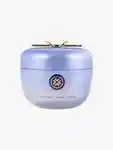 When the seasons change, our lips can be the first place to show it – think cracking, flaking and roughness, with an extra helping of more visible fine lines. The solution? This luxurious, non-sticky jelly mask, enriched with Japanese camellia oil and peach extract. It melts into a rich liquid to lock in moisture and leave lips not only feeling softer and smoother, but also appearing more supple and firm. Pop it on overnight and wake up to noticeably plumper lips.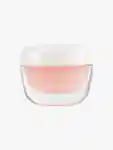 This gentle yet effective clay
mask
has a unique warming sensation that helps to coax oil out of your pores, while a combination of exfoliating Japanese konjac and oil-absorbing Okinawa Kucha clay get to work whisking away excess sebum, impurities and dead skin cells. Apply and find yourself with clearer, smoother and glowier-looking skin in just three minutes – without that tight, drying feeling some masks can leave.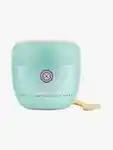 You've heard about the radiance-boosting powers of
vitamin C
– and this serum combines a 20 percent concentration of the hard-working vitamin with exfoliating fruit AHAs and angelica root for a complexion that's not only brighter-looking, but smoother and more even-toned too. It's a one-step wonder to target dullness, texture, discolouration and fine lines, with a soft citrus scent and a hydrating finish (MECCA expert tip: try applying it over
The Essence
to give your skin an extra dose of nourishing moisture!).