Traditionally, there have been some sensorial shortcomings to body sunscreen formulas – you know it, we know it, and evidently, the clever team at MECCA COSMETICA know it too. Which is why they've created the To Save Body SPF30 Radiant Sun Mousse: a fluffy, weightless formula that's a pleasure to work into your beauty ritual.
In the same way you (hopefully) apply your skincare and SPF routine in the mornings, you should be protecting your limbs, too – without oiliness, stickiness or white cast. Here's the lowdown on perhaps the most luxurious body sunscreen ever...
So, what's a sun mousse?
You've heard of SPF creams, lotions and gels – but a mousse? A first of its kind in Australia and Aotearoa (New Zealand), the
To Save Body SPF30 Radiant Sun Mousse
was developed by leading experts in aerosol and SPF innovation to create a luxuriously whipped texture and broad-spectrum UVA and UVB protection. The result is a silky-soft formula that feels weightless on the skin (think of an airy foam) and sinks in quickly, all while imparting an instant light-reflecting radiance.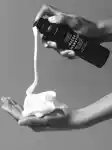 How do I use it?
Two words: spray (and) smooth. The best part about a mousse formula is how easy it is to apply; just give the bottle a good shake before spraying into your hands or directly on your body and gently spread it over the area you want to protect. There's no need to rub it in!

For an adult, the recommended application is 5g of Radiant Sun Mousse for each arm, leg, body front and body back – that's at least a tennis ball-sized amount (once the foam has expanded) for each area.

And don't forget to apply at least 20 minutes prior to sun exposure and reapply every two hours – or more often – after swimming, excessive perspiration or towelling.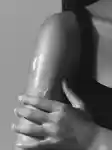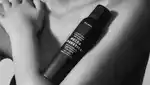 A silky-soft formula that feels weightless... all while imparting an instant light-reflecting radiance
The Radiant Sun Mousse was designed with sensitive skin in mind, so it's suitable for all skin types. In addition to SPF30 broad-spectrum protection, it contains a host of skin-loving ingredients like glycerine and vitamin E. To add to the sensorial experience, it's also ever-so-slightly fragranced with a soft scent you'll want to wear all day long.

You'll also love the Radiant Sun Mousse because it's easy to apply, dries fast and feels weightless on the skin thanks to its fluffy, airy texture (protective and practical). The formula also imparts an instant light-reflecting radiance thanks to luminous pearls that diffuse imperfections and brighten the appearance of your skin, giving you just the perfect subtle glow – with no stains on clothes, no white cast and no sunscreen-y smell to put up with throughout the day.

If you haven't yet found the right body sunscreen to incorporate into your daily routine, this one makes getting 'sun dressed' a luscious ritual you can look forward to.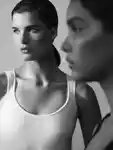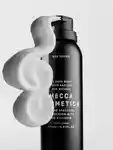 Which products can I pair it with?
Slot the Radiant Sun Mousse right into your SPF wardrobe! First, pick your protection when it comes to your daily face sunscreen. For a glowy finish, try the
To Save Face SPF50+ Brightening Sun Serum
with 3 percent niacinamide, or opt for the
To Save Face SPF50+ Superscreen
if you prefer a natural matte finish.
Then, move onto the body. This is where the
Radiant Sun Mousse
comes in, allowing for a quick, seamless application that doesn't take up too much time and provides your limbs with a subtle glow to take on the day. It's also super moisturising, so consider this your one-and-done to keeping your body soft and supple.
Finish getting 'sun dressed' with the cult classic In
A Good Light Face Tint with SPF30
for sheer, skin-like coverage that takes little fuss and gives a lit-from-within glow, followed by
SPF lip balm
to pop in your bag and protect your pout throughout the day.
And just like that, you're ready to step out in luminous, sun-protected skin, in just a few morning minutes!
*ALWAYS READ THE LABEL AND FOLLOW THE DIRECTIONS FOR USE. Sunscreen is only one form of sun protection. Avoid prolonged sun exposure and reapply as directed.