Ever looked at your moisturiser's (or serum's, or toner's) ingredient list and felt engulfed in a wave of confusion?
MECCApedia is here to decode the science, unravel the jargon and give you the knowledge to understand the actives you're slathering on morning and night. Let your skincare education commence!
We all know by now that sunscreen is a non-negotiable, 365-days-a-year essential. You can't be skincare obsessed and not be a sunscreen evangelist! It's the skincare product absolutely every skin expert recommends everyone — every age, every skin type, every skin concern — use daily, and it's the single best thing you can do if you want skin that's clear, healthy and glowing (that is what you want, right?).
With constant innovation in formulas and ingredients, there is a sunscreen for every one, from lightweight and mattifying lotions and gels that are ideal for summertime or those with combination or oily skin, to hydrating and illuminating creams for colder weather and dry or dehydrated skin. But before you get into all that, you have to make a decision: will you choose a chemical or mineral sunscreen? And what exactly is the difference between the two, anyway? We're here to help you sort it out.
What is a physical sunscreen?
First thing to wrap your head around: physical sunscreen and mineral sunscreen are the same thing, and are formulated with ultra-fine minerals, either zinc oxide or titanium dioxide (or both). If you ever smeared a fluro coloured zinc stick over your nose when you were a kid, or have seen the Australian cricket team sporting white stripes on their faces — that's physical/mineral sunscreen.
How do physical sunscreens work?
In a physical/mineral sunscreen formula, the zinc oxide or titanium dioxide sits on the surface of the skin and acts as a physical barrier, absorbing ~95% of the sun's UV rays and reflecting or scattering ~5% of rays, and reducing the risk of sunburn, sun spots, and uneven skin tone. Because these sunscreens don't penetrate the skin, they're usually recommended for those who have sensitivity concerns.
Physical/mineral sunscreens require a higher concentration of active ingredients than their chemical sunscreen counterparts, and this means that some traditional mineral formulas can be quite thick and white, and may leave a ghostly 'white cast' on skin. But today's clever physical/mineral sunscreens can be easily rubbed into skin for an invisible finish.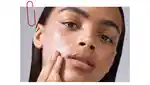 It's the skincare product absolutely every skin expert recommends everyone - every age, every skin type, every skin concern - use daily.
What is a chemical sunscreen?
Chemical sunscreen is a very common type of sun protection on the market, and that's mainly because they're the easiest to formulate, and arguably the easiest type of sunscreen to wear: they're often thin and lightweight, spread easily and rub effortlessly into skin, and are virtually undetectable, making them an ideal base for makeup and much easier for a broader range of skin tones to wear. The active ingredients are chemical filters, like avobenzone or octinoxate.
How do chemical sunscreens work?
Unlike physical sunscreens, which absorb ~95% of UV rays, chemical filters absorb ~100% of the sun's rays, converting the rays into heat and then releasing that heat from the body. As noted, chemical sunscreens are relatively easy to formulate, and so there are a wide range of chemical sunscreens made to work with different skin types and finishes, from the hydrating
MECCA COSMETICA To Save Face SPF50+ Superscreen
Formula providing very high protection, to
Dermalogica Clear Start Clearing Defense SPF30
providing high protection, made specifically for oily or breakout-prone skin.
Chemical vs physical: which is better?
When choosing between a chemical or physical/mineral sunscreen, it all comes down to personal preference. Today's next-gen formulas means there is a chemical or physical/mineral sunscreen to match whatever you're after, whether it's a formula for your specific skin type or concern, or a sunscreen that will give you a matte or radiant finish. The only thing that really matters is you find a sunscreen you love and will wear every single day, rain, hail or sunshine.
But your sun safe strategy shouldn't stop there, and it's imperative that you adhere all other guidelines: follow any package instructions on exactly how and how much sunscreen you need to apply (the current Cancer Council recommendation is to use at least one teaspoon of sunscreen for your face, neck and ears), reapply your sunscreen every two hours, and make sunscreen one part of your overall sun protection routine (which should include a hat, sunglasses, appropriate clothing and staying in the shade as much as you can).
And if you're unsure, we would love to have you visit us in-store so we can give you samples of each to take home and trial.
ALWAYS READ THE LABEL AND FOLLOW THE DIRECTIONS FOR USE. Sunscreen is only one form of sun protection. Avoid prolonged sun exposure and reapply as directed.