With an unconventional approach to scent that has made Byredo one of the most intriguing fragrance houses today, its foray into makeup is likewise just as boundary-breaking.
But whether you're a beauty maximalist or someone who is more comfortable with just a touch of colour, Byredo's makeup collection is here for both with its signature ingenuity.
From its sight-to-behold packaging that would look at home in a futuristic art gallery to cross-category products like the shimmery, mercurial Colour Sticks, Byredo makeup is not here to play small. Instead the brand's take on cosmetics is modern, playful and provocative. In its molten metallic packaging, the 5 Colour Eyeshadow Palette looks like an objet d'art but offers a surprisingly wearable take on bold, interesting colours. And the sparsely curated collection of items covers more bases than you would imagine, thanks to each piece's clever multipurpose function.
Here are our top five picks from the collection.
What will intrigue you first? The wearable palette in shades of bronze (basically a new neutral) or its slightly-satirical-with-a-wink name? And before you sideline it as 'another warm-toned palette,' note the shimmery khaki shade which can act as an accent on the eye or for an all-over mood. That's exactly what we love about Byredo's approach to makeup, it's as unexpected as it is beautiful.
Looking for something a little more daring? Sciomancer and Syren offer inspired colour combinations that are a little bit futuristic cross space disco. As with all of the Byredo palettes, all five colours can be worn solo, or together in combinations that are as edgy as they are flattering. And that's before we even mention the packaging, with its organic edges and gold outer shell that hints to founder Ben Gorham's fine arts background. You'll be tempted to put it on display, and we wouldn't blame you.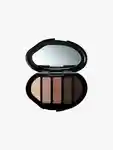 Once you get past the gravity-defying, leaning tower of Pisa-looking tube, you'll know that what's on the inside truly does matter just as much as the outside. The silky, glide-on consistency of Byredo's lipstick comes in both satin and matte finishes and are as richly pigmented as they are sumptuous in feel. The shade 'Earth Dust' offers a take on neutral that's anything but beige. With a brown undertone that flatters an array of skin tones, it's rich, high coverage and satisfyingly saturated.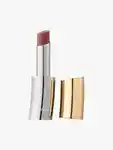 If you love a multitasking product, you'll probably want to collect the entire range of Colour Sticks. Designed as a one-stop-shop for eyes, cheeks, lips and more, these versatile little vessels are packed with pigment that is as buildable as it is blendable. This is beauty on the go – apply straight from the tube and smudge with your fingers for an effortless, dewy look that starts out sheer and layers beautifully. The shade 'Flower Play' gives a natural pink flush that works as a rosy cream blush, a lip tint or a dewy pop of eye colour.
Colour Sticks can be worn on their own for a monochrome look, or personalise your shades by blending your favourite pairings. With everything from 'Kinda Blue's' space age metallic finish to 'La Scene's' coppery, shimmery bronze, there's a Colour Stick for every mood. We spy an addiction.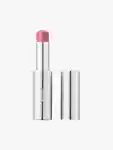 This will have people talking when you pull it out of your makeup bag. A work of art, this mascara is not just style over substance: its lash delivery is every bit as good as its packaging. Thanks to its genius silicon wand which coats and separates each individual lash, you get maximum volume per coat, which you can build and layer as much as you like. No lash left behind.
Long-lasting without appearing crunchy or clumping, you won't have to worry about product transfer or flaking. Instead you'll get exquisite curl and, as the name suggests, nothing short of astronomical volume. The cherry on top? The packaging is actually ergonomic, so it's incredibly easy to use. Form over function? Who said we had to choose?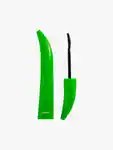 If you think lip balm is a boring beauty must-have, you haven't tried Byredo's. With 100% of its ingredients of natural origin, it's super nourishing and infused with the minty flavour of Moroccan tea for an uplifting, refreshing scent. Featuring hydration heavy hitters like castor seed oil, jojoba seed oil and shea butter, one application will keep your lips soft and moisturised for hours at a time. Wear it as the perfect prep step before using Byredo's signature lipsticks, or on its own as a daily swipe-on balm. And marvel at that unique pastel metallic casing, sealed with a satisfying magnetic click.