His fragrance house. Editions de Parfums Frédéric Malle, is responsible for some of the world's (and MECCA's) most coveted – and instantly recognisable – scents, from the legendary Portrait Of A Lady and Carnal Flower to Musc Ravageur and Rose Tonnerre.
And as the son of Parfums Christian Dior creative director Marie-Christine Sayn-Wittgenstein (who was herself the daughter of Parfums Christian Dior founder Serge Heftler-Louiche), Frédéric Malle is something like 'fragrance royalty'.
Combining his lifelong love of fragrance (he's been wearing scents since the age of six!) with an abiding passion for art and design, he developed a house unlike any other. Acting as a 'publisher' or 'curator', he collaborates with master perfumers (Dominique Ropion, Edouard Fléchier, Carlos Benaïm and Olivia Giacobetti, to name a few) to create modern classics, giving them full creative freedom, access to the highest quality raw materials and no time limit (Carnal Flower took 690 tests – yes, 690 tests – to perfect!).
Here, Malle tells us what it takes to create a fragrance masterpiece, his inspirations and the meaning of luxury – plus, what he wears on a daily basis…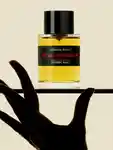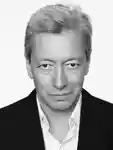 True luxury is an entire world. It's an attitude, which defines Editions de Parfums Frédéric Malle
TMM: What inspired you to enter the world of fragrance?
FM: "I always felt a sense of belonging and a comfort with perfume. I grew up wearing perfume, something unusual for a child, and discovered the addiction and sensuousness of perfumery before becoming a teenager. This would not have happened if my mother hadn't been working for Dior, and if it hadn't been for Eau Sauvage, which I was wearing since the age of six!
"People always describe me as the grandson of Serge Heftler-Louiche, founder of Parfums Christian Dior, but I never knew him, as he died a few years before I was born. That said, his imprint on the industry and on my family has been indelible, and I suppose that in more than a subliminal way it has influenced my path."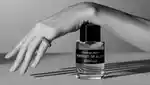 Do you remember the first fragrance that you truly fell in love with?
"I was in love with Eau Sauvage, so I suppose that was the first one; it was given to me, and it was almost a part of me as I was growing up. The first shock that I had a bit later, but while still young – I must have been 12 – was a woman wearing Mitsouko by Guerlain, which really caught my attention. I had good taste when I was young, as it is one of the greatest masterpieces of all time."
What does the concept of luxury mean to you?
"True luxury to me involves a sense of infinity. It's a world in which there are no limits in terms of time spent, ideas that are truly considered, techniques that are patiently learnt and masterfully executed, quality of ingredients and artistry. True luxury is an entire world. It's an attitude, which defines Editions de Parfums Frédéric Malle, I hope."
How do you select which perfumers to work with at Editions de Parfums Frédéric Malle?
"To create a great perfume, especially an innovative one, one must have an impeccable technique. Otherwise, he or she will get lost and never be able to truly finish his or her work. To me, a great perfumer must have that technique, first and foremost, but this is not enough. A perfumer must be an artist, not just a 'clockmaker', and they must have a very strong imagination. Great perfumers are these combinations of technicians and artists. There are only a handful on the planet – these are the ones that I seek."
How would you describe your role as a 'perfume publisher' – what is your role in the creation of the fragrances, and what is the relationship like between yourself and the perfumers? And has there ever been a fragrance that went in a completely different direction to what you expected?
"Here are two questions – one, my role as a publisher varies according to which artist I'm dealing with. I try to adapt to their needs and to their expectations and character. I go from evaluating nearly finished works from people that work on their own to generating ideas and smelling every single trial for the ones that want to play a kind of duet – and everything in between. I am an idea provider, a technical support, a shoulder to cry on and someone with a little perspective on each perfume.
"As for the second part of the question, we usually set a goal for ourselves and stick to it, but sometimes we decide to take a turn when we realise that the direction that we are headed towards is either impossible or uninteresting. It's extremely rare that we do so, though. One of these sharp turns happened during Portrait Of A Lady, and I suppose it was a good one."

Do you have any favourites among the Editions de Parfums Frédéric Malle collection?
"I honestly think that each perfume glows differently on different people and what I love is smelling 'my perfume' on the right person. I don't have a favourite perfume; I love smelling them on others when they are well-chosen and the pairing is coherent. Never does a perfume glow better than when it's worn on the right person. As for myself, I wear four or five perfumes in our collection – mainly
Geranium Pour Monsieur
,
Vétiver Extraordinaire
,
Monsieur
,
Bigarade Concentrée
, and
Uncut Gem
."