There was a time, in the not-so-distant past, when if you wanted to buy a fragrance, either for yourself or someone else, your options were limited: a handful of scents, produced by one of a few large overseas beauty companies, purchased from a counter in a department store or off the shelf of a chemist.
It'd be an understatement to say things have changed since then. Set out to buy a fragrance today and you'll find a whole new world of independent (or 'indie') players competing for your attention, alongside the classics and designer labels. And while the rise of indie fragrance can't be pinned down to a single pivotal moment, there are a couple of notable factors behind the boom: the rising desire for unique, individual scents, and the power of social media platforms to bring smaller and lesser-known brands into the spotlight.
"The fragrance industry has been begging for modernisation," explains Carina Chaz, founder of indie fragrance brand DedCool. "For the first time, fragrance can now be found at a variety of price points and a kaleidoscope of diversity that highlights individuals in new and unique ways. Customers are choosing to express their scent journey."
What exactly is an 'indie' fragrance, anyway?
Indie fragrances are often created by small, independent perfumers who are not aligned with the major fragrance brands. An indie perfumer will usually "focus on the artistry and craft of making fragrance, a specific point of view — they are the artists and fragrance is their medium," explains MECCA Fragrance Specialist Steven Glyde.
These 'noses' go about creating scents with unique and unconventional scent profiles, pairing ingredients that have been utilised for centuries – florals, like jasmine and rose, were used in the ancient world and can still be found in plenty of modern-day scents – with unconventional notes, such as gunpowder, benzoin (a tree sap used as a folk treatment for ulcers and wounds) or ambroxan (a synthetic note described as 'skin-like' and 'abstract'). Indie fragrances are also usually produced in small batches, which, along with their unique scent profiles, lends them an air of exclusivity.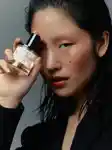 Scents and social media
The indie explosion probably never would have happened without social media; forget flashy billboards, TV or magazine advertisements – all it takes is the seal of approval from Instagram or #PerfumeTok and an indie fragrance can be propelled into the stratosphere faster than you can say, 'signature scent'. Social media is also changing the way fragrances look, as indie brands create striking, minimalist or unconventional bottles, designed to take pride of place in a flat-lay or 'top shelfie' and grab our fleeting attention amidst endless scrolling.
But, of course, all the social media buzz would be for nothing if there wasn't demand – and there most certainly is. The trend for unique, individual products designed to express or resonate with who we are isn't limited to fashion and makeup; similarly, products created with intention and consideration have become a priority for consumers (particularly Gen Z and Millennials). This dovetails with independent perfumers, who generally produce smaller batches and have more freedom to innovate and experiment with ingredients and scent combinations – resulting in fragrances that are complex and nuanced. Translation: there is less chance you'll be wearing the exact same scent as your colleagues.
"You don't wake up and want to wear the same T-shirt everyday, [and] you can do that with your fragrance, too — you want to say something different to the world about who you are on any given day," explains Glyde.
The joy that comes from a unique scent that your friends and family will come to associate with you – and only you? Priceless.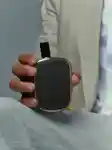 What will the future smell like?
Indie fragrances have decisively changed the category in another way: we have them to thank for the industry's move to gender-neutral fragrances. Historically, fragrances have been marketed as either 'masculine' or 'feminine', with distinct profiles and packaging targeted towards specific genders. However, in recent years, there has been a shift to a more inclusive approach: fragrances that are designed to be worn by anyone, and consumers being encouraged to choose a scent based on their personal preferences, rather than being restricted to a particular gendered selection.
Many indie fragrances are also purpose-led – think sustainably sourced ingredients, fully recyclable packaging, reusable vessels and vegan formulations – reflecting a similar trend across the beauty space.
And as the fragrance industry continues to evolve, technology is likely to shift things once again; AI-powered bespoke scent blends, anyone?
Indie fragrance favourites
Here are Team MECCA's indie picks to try now.
DedCool: LA native Carina Chaz is a self-taught perfumer, with her brand DedCool's scents designed for 'experimental layering' to create a truly unique feel for each wearer.
Try: Taunt EDP
D.S. & DURGA: A Brooklyn-based fragrance house from husband-and-wife duo David (aka D.S.) and Kavi (aka Durga) Moltz, who create 'immersive' scents inspired by music and narratives.
Try: Plumes EDP
Vyrao: This is the brainchild of Aussie Yasmin Sewell, a fashion industry veteran who combines unusual scents with bold, unconventional creative energy.
Try: I Am Verdant EDP
Ellis Brooklyn: Beauty writer Bee Shapiro is behind this Brooklyn scent brand (named for her daughter, Ellis) that prioritises sustainable sourcing and small-batch formulas.
Try: Vanilla Milk EDP
Boy Smells: Partners Matthew Herman and David Kien co-founded this brand in their LA kitchen. Each scent is an unconventional marriage of unexpected notes – spices, smoke, woods and herbal greenery meet sweet fruit and florals.
Try: Tantrum EDP
Malin+Goetz: Designed for all with a 'less, but better' approach, skincare and fragrance brand Malin+Goetz was founded in 2004 by partners Matthew Malin and Andrew Goetz – and its signature text-based labels and fresh, energetic scents have captivated minimalists ever since.
Try: Strawberry EDP
A.N OTHER: No rules. No limits. No nonsense. That simple precept is the basis for A.N OTHER, a luxury, gender-neutral perfume house founded by husband-and-wife Gilad Amozeg and Ariella Appelbaum.
Try: SN/2020 EDP
Floral Street: The brainchild of beauty industry veteran Michelle Feeney, Floral Street takes a fresh approach to scent through contemporary, artistic influences and sustainably-sourced, vegan formulas in recyclable packaging.
Try: Sunflower Pop EDP
Comme des Garçons: Visionary designer Rei Kawakubo began her revolutionary fashion brand in Tokyo in 1969, with gender-neutral, boundary-breaking fragrances introduced in 1994.
Try: Wonderwood EDP
While not technically 'indie' in the business sense, these brands retain the same niche spirit of creativity and individualism – embodied by their visionary founders.
Byredo: This Stockholm-born brand, founded in 2006 by Ben Gorham, has become the cult of cool.
Try: Bibliothèque EDP
Le Labo: A boutique brand founded in 2006 by Fabrice Penot and Eddie Roschi, it's known for its personalised labels and fragrances that adapt to the wearer.
Try: Santal 33 EDP
Maison Margiela: Belgian designer Martin Margiela's fashion house released its first REPLICA perfume in 2009, with each gender-neutral fragrance designed to evoke a specific memory.