When was the last time you really thought about your hair health?
In the same way we're more conscious about the ingredients we consume and apply to our skin, the way we treat our hair should be no different.
It's never too late to start your healthy hair journey, and it's easy to do with new brand Briogeo. Their back-to-basics, high-performance hair care line is natural and provides visible results. Nancy Twine, the founder of Briogeo, speaks to MECCA about her own hair journey, building her brand and the "skinification of hair" movement.
When caring for your scalp, think of it as a continuation of your skincare routine for your face.
The inspiration behind creating a hair care brand
Twine has been on a hair journey of her own - one that started in the kitchen of her family home watching and helping her mum create homemade beauty products, using recipes passed down from her own mother.
"Growing up, I struggled with my hair because the products on the market were just not right for my hair texture. Instead, my mom and I would make homemade beauty products in our kitchen with ingredients from our local health food store," explains Twine. "I was inspired by this family tradition of making natural beauty products from scratch and learned that making effective formulas to transform hair, skin, and body - without harsh or harmful ingredients - is definitely possible."
Although her first taste of beauty was at a young age, Twine began her career in finance. "I kept coming back to my childhood experience of making all-natural, effective beauty products, and knew I had a real desire to make a larger impact on the natural beauty world," says Twine. From here, she started researching the industry and realised clean hair care was an untapped space with lots of potential.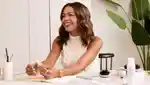 The product she's most proud of
"Our Don't Despair, Repair! Deep Conditioning Mask is a universal product for all hair textures and types, working to visibly repair damage, enhance the healthiness of the hair, and prevent future breakage. It's a must-have hair care staple!" exclaims Twine.
For Twine, creating a hair care brand without any questionable ingredients was always the goal. In fact, Brioego originated the term '6-free' as a way to speak to their products being free of sulphates, silicones, parabens, phthalates, DEA and synthetic dyes. "Research and studies have shown that these ingredients can have damaging and detrimental effects on both our health and environment. I didn't want to compromise great results with harsh or harmful ingredients, and instead, chose to utilise natural and effective ingredients that support hair health."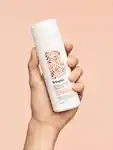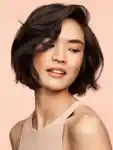 On the common misconception about natural hair care
"The biggest misbelief about natural ingredients is that they don't perform as well as lab-made ingredients, and that's not true," she explains. "All Briogeo products are naturally derived with our NOVA Complex®, which is our signature blend of natural oils, vitamins, and antioxidants that fortify, nourish, and protect."
Why scalp care is the new self-care
"Healthy hair is rooted in scalp care which is why a clean-ingredient
scalp care
routine is a must for keeping your scalp and hair follicles healthy and nourished," explains Twine. "When caring for your scalp, think of it as a continuation of your skincare routine for your face. There's a 'skinification of hair' movement going on, which makes a great connection between the ingredients, treatments, and benefits of our skincare routine and how they also relate to hair care." It makes sense, as we exfoliate our face to remove excess dry skin and debris, which allows our skin to better reap the benefits of other products - the same goes for our scalps.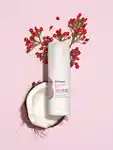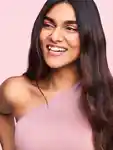 Where to start with using briogeo
Her biggest piece of advice as a brand founder
"While starting a beauty or hair care brand is an extremely exciting venture, it requires a level of discipline and balance to ensure you don't rush into impulsive decision-making. It's natural to get so excited by our own ideas that we feel an immediate need to rush them through, but slow and steady wins the race!"