Ah, the city of angels. Home of Hollywood, Coachella, the Kardashians and aspiring actors waiting to get their big break.
If dreaming of California sunshine is as close as you'll be getting to the West Coast anytime soon, you're not alone. But while a one-way ticket to L.A. might be off the table, you can incorporate plenty of the city's signature laidback cool into your beauty routine with our Edit of Kosas' best.
Created by Sheena Yaitanes, the brand describes itself as 'makeup for skincare freaks' and the brand's signature poppy aesthetic lends itself to TikTok fame that truly lives up to the hype. Kosas is all about purpose-led ingredients that are clinically proven to improve your skin. Think: makeup with a skincare mentality, ideal for achieving the 'that girl' aesthetic all over your For You page. But don't think that means barely-there makeup. Kosas offers high pigment drama, stay-all-day coverage and plenty of fun – which is what all makeup should be.
If you're new to Kosas, the brand's signature concealer tells you everything you need to know. Founder Sheena Yaitanes says: "It's changing the idea of what
concealer
is, revealing the areas that you want to brighten and highlight. Apply anywhere you want to brighten, highlight or smooth – under-eyes, blemishes, cheekbones. You literally can't mess it up."
Medium coverage yet super lightweight, it melts into skin to instantly brighten and hydrate the under-eyes. And with the addition of peptides and hyaluronic acid to plump skin and lock in hydration, it's bang-on when it comes to the brand's mission to create makeup that works like skincare. Revealer Concealer is also a dab hand at blurring blemishes for a smooth and radiant finish, either with or without foundation. No wonder it soared straight to all-time-favourite status.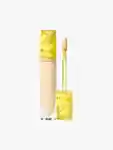 Feathery, face-framing brows are essential for any makeup look, and this strong-hold yet supremely natural-looking tint lifts and defines your hairs with just one swipe. With a perfectly voluminous spoolie brush, you can achieve that full, brushed-up look with just a flick of the wrist – no hours in front of the mirror required. But it's the inclusion of castor oil to nourish brows and encourage growth that's a real strike of genius. Plus, panthenol gives your brows a shiny, fuller look, while biodegradable plant fibers boost volume. There's more than meets the eye(brow) with this all-in-one brow makeover.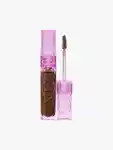 True to Kosas form, this versatile gloss-meets-treatment isn't just about the look (although the look is reason enough to add to cart.) Giving that 'wet look' high shine effect, it's an updated take on Y2K lips. While the gloss gives your lips a glossy (go figure), vinyl-like sheen sans stickiness, it also acts as a nourishing lip treatment. Unlike the high-vis glosses of decades past that sat atop lips and often left them feeling dry and tight, the Wet Lip Oil Plumping Treatment Gloss contains hydrating hyaluronic acid and konjac root to look in moisture. The ingredient lineup also features peptides for a visible plump (no needles required) and the triple whammy of evening primrose oil, avocado oil and shea butter for a powerful punch of nourishment. Wear these sheer, flattering shades day or night. Or both – you'll want to!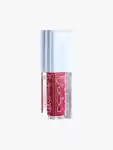 If you're new to
liquid eyeshadow
, there's no better place to start than this eyeshadow made easy! Thanks to the light-diffusing, shimmery shades that blend down to a soft, sheer wash, this brightens eyes and adds dimension.
Use the in-built brush to apply this glide-on formula that slides on with a gel-like consistency. After you swipe, wait five to 10 seconds to allow the formula to begin drying down. Then, before it sets, simply tap to blend with your fingers (or use an eyeshadow brush if you prefer). Easy, done!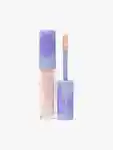 "I have not typically been a
powder
wearer," says Yaitanes of the story behind Cloud Set, "because I like to have a glow. But I do have naturally oily skin, so I wanted to find a way to be able to control some of that oil, but still let my glow show through. That's how Cloud Set was born." The result? A smoothing, blurring and shine-minimising triple-threat powder which has won legions of fans for its ability to whisk away oiliness and reduce the appearance of pores, while setting makeup in place.
Like all Kosas products, this powder harnesses plant-derived ingredients to treat skin while you wear it. In the case of Cloud Set, that's Chinese peony and bamboo stem extract to help balance oil production, and passionfruit leaf extract to smooth the appearance of fine lines and wrinkles. And, because it's a baked formulation rather than a loose powder, this is one compact that won't leave a mess on your bathroom shelf or in your makeup bag. Bonus – it leaves skin still looking like skin and comes in 10 shades.