Carisa Janes, founder and CEO of Hourglass, shares what it takes to build a luxury makeup brand for today.
What makes a beauty entrepreneur of a thoroughly modern makeup brand? There might be a sense of style and elegance, and definitely very high standards for makeup. For Carisa Janes, founder of
Hourglass
, she ticks all the above and more. A true aesthete who appreciates a Christian Dior runway look to the finer details of beauty packaging, Janes has made Hourglass one of the world's most coveted (and vegan-friendly!) makeup brands. Here, Janes sits down with The Memo to discuss the genesis of her career in the beauty industry.
The name needed to be feminine, strong and timeless — Hourglass seemed to represent everything I wanted the brand to be
Making creativity her career
"I always loved makeup; I spent all my money on makeup in college, and my mum loved makeup too," says Janes, who grew up in California as an avid horse rider. "As a young, creative person, I just didn't know that there was an opportunity in beauty to be creative outside of being a makeup artist."
A love of fashion came early, too (still in evidence today) and the young Janes assumed she would eventually work in fashion - she studied at the famed Parsons School of Design in New York: "I love both fashion and beauty, because you can really transform yourself - you can choose it according to your mood. But then, I discovered beauty and this whole other side to cosmetics that I didn't know about."
She spent a year working at Urban Decay in the company's infancy. "Once I worked at Urban Decay, I realised cosmetics would be a creative endeavour. I was really lucky because it was only a small office, so I saw everything from PR to product development, to marketing, merchandising, sales and everything. I was able to gain a little bit of knowledge about a lot of different areas. So when I went on to develop Hourglass, I was prepared."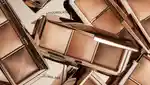 "I always thought I would develop a brand," says Janes, thinking back. "It was about creating something that didn't exist. It was very, very clear what was missing for me in beauty, whereas fashion is different. Fashion is more about a designer's interpretation of clothing. In beauty, I just saw an opportunity to do something modern, luxurious and great for your skin."
And while the brand itself is a manifestation of her taste and aesthetics, she wanted it to have its own name - hence Hourglass, rather than having it be eponymous. "I wanted the brand to have its own identity and not to be about one person, or myself. The name needed to be feminine, strong and timeless - Hourglass seemed to represent everything I wanted the brand to be," she explains.
The biggest misconception about being a beauty entrepreneur? "That it's really glamorous and that it's easy, and it's not," says Janes, with a smile. "There are glamorous moments - but it's hard. Also, it takes more time than you think it's going to! It's a big commitment and it takes a long time to develop and build a brand."
When you put that energy into the product and the consumer gets it and loves it, it's addictive.
"I don't really look for inspiration," ponders Janes, who has launched cult products from the Arch Brow Volumizing Fiber Gel to the Veil Mineral Primer SPF 15. "I'm just open and receptive, and then I find it. I think I'm just wired that way and when I see something, I feel it. It moves me."
Janes jots notes in her phone to keep track of ideas. Often, art is the inspiration - or it can be as simple as someone saying something about beauty, or a product. "I have a lot of ideas, strangely, when I'm having a massage!" she adds. "I never fall asleep, but I'm really thinking a lot. It's a good excuse to get more massages!"
And while she has such a strong sense of creativity, it is grounded with the understanding of what makes a great beauty product. "I'm interested in making things that people love and that sell. I don't want to be creative for the sake of being creative. We're in a competitive business, and it's more challenging and fun to figure out because when you create the right product, it works. Women get it, they love it, they buy it. It's hard, but easy, right? It's simple if you nail it - and I love that challenge."
Product development at Hourglass
It takes a minimum of two years to develop a product: "Some take four or five years," Janes adds. "There's a graveyard of products that no-one's ever seen. They just didn't make the cut. We're always working on something new."
Janes is still excited by product development. "I think the way we develop products is very special. It's hard - we care so much about the customer, ingredients, the experience and the packaging. We want it to be amazing. When you put that energy into the product and the consumer gets it and loves it, it's addictive. You want to do it again and again. I'm always thinking [about] what we'll do next year, and how cool it's going to be."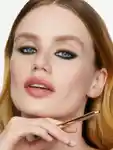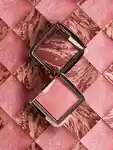 The product that was a surprise success
The Hourglass Ambient Lighting Powder was a product that the Hourglass team loved, but were unsure how it would be received by customers. "We took a chance on it, and it took off - that was the best. It worked immediately," remembers Janes. While other traditional face powders were about matching the powder to skin tones, the Ambient Lighting Powder works on all skin tones and, as she explains, "was a really new way of approaching powder because it's about working with light and making your skin look great."
It's successes like these that fuel her, and Hourglass: "You have to take the chance to deliver something magical. You might not always win. But if you don't take chances, you're going to deliver the same thing over and over again."