In the ever-evolving world of beauty, a new trend is on the horizon, capturing the hearts (and faces) of makeup enthusiasts worldwide: skin tints.
Since dewy skin aesthetics and 'no-makeup' makeup looks earned a dedicated space on our Pinterest mood boards, we've been calling out for formulas that offer subtle coverage and allow the skin to sing.
But can you have it all? Skin tints say yes! This year has seen a growing number of our favourite brands ride the wave of pared-back beauty, and their new formulations are flying off shelves, physical and virtual. If your TikTok algorithm takes you to #BeautyTok, you'll understand why – look at one of the 517 million tagged videos demonstrating how skin tints can deliver the ultimate glow in seconds, with no filter required.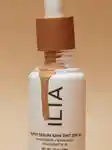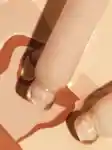 Where makeup meets skincare, skin tints are a beauty minimalist's dream come true. They strike the perfect balance between adding coverage and amplifying the natural appearance of your skin. Freckles, texture and perfect-imperfections – it's about celebrating what makes our skin unique, and tints are the perfect complexion product for the job.
How do they do it? Their feather-weight formulas provide just the right amount of barely there coverage to create a seamless base, allowing you to walk out the door confidently with what feels like a bare face, but better.
But the real win lies in their ingredient list. Skin tints go beyond just a serum-like feel – blending pigments with beloved skincare heroes (niacinamide, hyaluronic acid and squalane, to name a few) that go the extra mile to nourish and hydrate, resulting in the gleaming complexion of your dreams.
If, by this point, you're wondering whether a skin tint is for you, the answer is likely yes – just look for ingredients that align with your skincare goals, and the tint will take care of the rest. MECCA MAX's Off Duty Serum Skin Tint uses niacinamide and squalane to balance oil production and boost hydration – a green light for those with oil-prone or combination skin.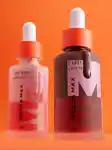 Meanwhile, the latest launch from Hourglass –
the Veil Hydrating Skin Tint
– is ideal for dry skin, delivering barrier-boosting meadowfoam seed oil and the hydrating duo of hyaluronic acid and squalane.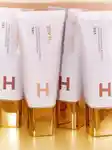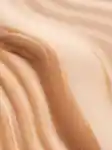 And while there'll always be a time to turn to more full-coverage foundation, skin tints are a simple routine swap if you want to keep things natural and lightweight; it's the product to reach for on humid days, when you're running errands, before that early morning gym session, or if a busy schedule requires lightning-fast application. They sit undetected on your face, offering comfortable, breathable wear with zero creases, cracks or pore-clogging in sight.
We'll tint to that!