AHAs (that's alpha hydroxy acids, to the uninitiated): they're some of the heavy-hitters on your skincare team, providing next-level exfoliation to reveal brighter, clearer-looking skin, while working to reduce the appearance of fine lines and texture.
Members of the AHA family include glycolic and lactic acid – sound familiar? Here are some of our bestsellers to add to your rotation (if you haven't already!).
Combining a trio of AHAs (
glycolic
, lactic and malic) with antioxidants, vitamins and soothing chamomile, this beloved daily treatment from
Dr. Dennis Gross Skincare
has been providing its (many) fans with smooth, beautiful skin for decades now. Lines? Texture? Enlarged pores? This targets them all.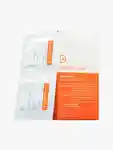 Love that 'super clean' feeling? Seriously low on time (and patience)? These handy, travel-sized pads from
Go-To
really deliver. Swipe them on to gently exfoliate, refine and deeply hydrate your skin, thanks to a combination of powerful lactic acid and soothing aloe vera – oh, and in 60 seconds flat.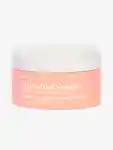 REN Clean Skincare's
AHA Tonic combines exfoliating lactic acid with antibacterial azelaic acid and soothing white willow bark to create a gentle yet effective potion for acne-prone skin. Not only does it help to alleviate bumps and irritation, it also clears out pores and makes skin look brighter and fresher.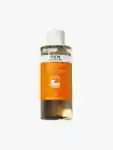 While sensitive skin-havers may quiver at the mere mention of 'peels' and 'exfoliating acids', they're in good hands with this ultra-gentle tonic from
Susanne Kaufmann
. Free from abrasives, it harnesses the power of fruit-derived AHAs to clarify and exfoliate, while soothing white lupin, fenugreek and aloe vera prevent irritation.