There are many acronyms in the world of beauty, from AHA to LED. But one you absolutely can't miss is the inimitable DDG: Dr. Dennis Gross, that is.
His namesake brand arose from Dr Gross' own experience as a top clinician and dermatologist. Marrying his science-first, clinical expertise with the ease of DIY, the brand's philosophy is all about helping you bring the latest in skincare home with you.
If you are yet to dip your toes into the world of chemical peels, LED treatments and high-tech skincare, then Dr. Dennis Gross products are just the place to start. Putting scientific advances into at-home practice, Dr. Dennis Gross skincare has everything from the Spectralite Faceware Pro (not a lightsaber, but still kind of magical) to the Alpha Beta Universal Peel Daily that changed the face of the dermatology industry. Curious? Let's meet the top five Dr. Dennis Gross products we can't get enough of.
Yes, this thing will make you look like an extra from Iron Man. But only while you're wearing it. LED light therapy is one of those unicorns in the world of skincare treatments, delivering visible results with absolutely no downtime. If you've ever had an LED treatment as part of an in-clinic facial, then you'll know what we're talking about. You're likely to have emerged from the salon with glowing, healthy-looking skin, thanks to LED lights that leave skin appearing smoother and more even-toned. But a daily facial appointment is something most of us don't have the time (or cash) for. Enter the Spectralite Faceware Pro: Dr. Dennis Gross' gamechanging device to put LED in the palm of your hand. Featuring 100 red LED lights to stimulate collagen production and 62 blue lights to combat acne, uneven skin tone and discolouration, all you need to do is pop the mask on to clean, dry skin for three minutes a day. Put your feet up, zone out, and watch the results roll in.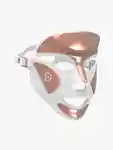 It's the DDG OG; the daily peel that launched the brand. In the 1990s, Dr Dennis Gross created a bespoke cocktail of gentle acids to offer the same impact as a high-strength professional peel, without the downtime. It was a hit with his clients, and when his wife Carrie struggled to get an appointment time for her own peel, she asked Dr Gross to make her one to take home. The Alpha Beta Universal Daily Peel was born, and with it the DDG empire. The Extra Strength iteration is the levelled-up version of the iconic Alpha Beta Universal Daily Peel, perfect for those looking to intensify their results, or for anyone with oily or congested skin. DDG's strongest dose of acids combine in this two-step process to boost radiance, exfoliate dead skin and build up, and minimise the appearance of pores and fine lines. All your favourites are here – glycolic and lactic acids, plus salicylic acid, malic acid and citric acid. And, once you've used this two minute wonder, you'll find your skincare and makeup glides on like a dream, thanks to your perfectly prepped skin.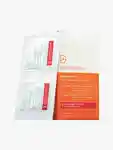 Despite being oil-free, this moisturiser packs a punch when it comes to hydration, thanks to the dose of hyaluronic acid to draw moisture into the skin and lock it in. Japanese marine algae delivers a bouquet of amino acids and vitamins to enrich the skin while improving elasticity. And because it's oil-free, all of this hydration comes free from the pitfalls of heavy, oil-rich night creams. No 3pm oil-slick shine. No fears of your makeup sliding off your face (in fact, this is a beautiful base for stay-all-day coverage.) Just dewy, supple and plump-looking skin. Yes, please.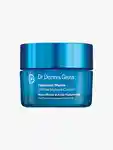 I'm you're time-poor and prefer to invest in multi-tasking products, this one may be your new favourite. Dr. Dennis Gross' Pore Refining Gel Cleanser is a three-in-one that cleverly cleanses, exfoliates and tones in one step. Striking the ideal balance between gentle and efficacious, this Pore Refining Cleansing Gel won't dry out your skin, but it will give it an excellent clean. And thanks to the cocktail of AHAs and BHAs in the formula, once you've cleansed you can skip straight ahead to
serums
and
oils
and get on with your day.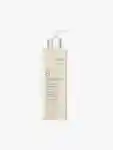 The ingredients list on this eye treatment is crammed with some of the skincare world's most dazzling heavy lifters. The brightening powers of vitamin C are incorporated in no less than three forms for maximum results. Here, it's delivered in what Dr. Dennis Gross calls the most effective, stabilised form (3-O-Ethyl Ascorbic Acid, if you're curious), as well as ascorbic acid (vitamin C's purest form) and a third stable, oil-soluble form to really pump up the brightness factor. Plus there's lactic acid for gentle exfoliation, tranexamic acid for pigmentation reduction and centella asiatica for a boost of healing properties and hydration. Other highlights include ceramides to plump and soothe, plus a host of antioxidants to deliver all around glow.
Use it in the morning to round out your AM skincare routine, and as with any vitamin C product, remember to finish with a broad-spectrum SPF to protect that glow.