They say the eyes are the window to the soul. So let's talk window dressings – by which we mean the best eye creams for dark circles, wrinkles, puffiness and more.
From baby blues to brown-eyed girls, the eyes are often the first thing we notice about someone – so it's no wonder we want them looking their best. The delicate skin around the eyes is thinner and more prone to damage, so it requires a little extra TLC. And if you're wearing makeup daily, your delicate eye area can be the victim of some overzealous scrubbing (because panda eyes only look cute on actual pandas.)
Yes, it's time to show as much care to the skin around our eyes as it is to our lashes and cut creases. Luckily, no matter your concern, there's likely an eye cream for it. Whether you're on the hunt for the best eye cream to depuff after a rough night, or to minimise the appearance of dark circles or fine lines, these are our tried and tested trusty formulations.
Best eye cream with retinol
This serum-gel is powered by retinol to target fine lines around the eyes. The other main player is ferulic, a
retinol
supercharger that works on dark spots. But the real point of difference is that it's designed to be used all over the eye area, lids included – which is great, because lids need love too. When using the product in the morning, be sure to follow with a slathering of
SPF
since retinol can make skin more susceptible to sun-damage.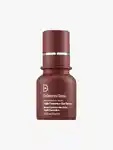 Best brightening eye cream
If you've ever heard the phrase 'bright-eyed and bushy-tailed', well, this one's for you. We can't help you with the tail, but the double whammy combination of retinoid along with brightening
niacinamide
certainly helps with the 'bright-eyed' factor. Niacinamide may help to reduce the appearance of dark circles, while the gentle actives work to reduce the appearance of fine lines and loss of elasticity.
Added bonus? The cooling applicator. Much less messy than a slimy slice of cucumber.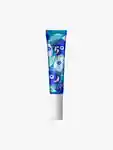 Didn't get your eight hours of beauty sleep last night? This super hydrating, nourishing and soothing eye balm might just help you fake it. With its 3% ceramide blend and hefty dose of plant oils and butters, this is the gentle and restorative answer to a late night.
Dry skin can increase the appearance of fine lines and wrinkles, so a focus on hydration is key to minimising those concerns. And for the sensitive skin folk among us – this balm is formulated without retinol, which makes it an ideal option for skin types prone to irritation.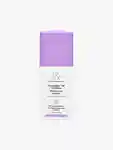 Best eye cream for puffiness
This is the treatment MECCA customers reach for when combating tired, dull-looking eyes after a late night, long flight or general exhaustion. Formulated with caffeine, it's akin to a double espresso for your face. It calms swelling and reduces signs of fatigue with natural optic brighteners, so it's an excellent option when you're burning the candle at both ends and need a little under-eye pick-me-up.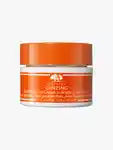 Best eye cream for fine lines
The apple of our eyes? This extremely nourishing cream, powered by
hyaluronic acid
which smooths the appearance of fine lines by replenishing moisture. It also contains a host of botanicals, including aloe vera and safflower seed oil, to boost the radiance factor of your under-eye area. It plays well with
makeup
too, so consider this one a triple threat. Big tick!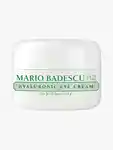 Best eye cream for dark circles
If we're talking luxury, this indulgent eye concentrate is like the Rolls Royce of
skincare
. Formulated with a triple concentrate of
La Mer's
signature Miracle Broth, it's heralded as the answer to dark circles, as well as dealing with puffiness and uneven skin tone. And with rave reviews, it's hard not to give it a try. Just be warned – once you try it, you may never go back. It's just that good.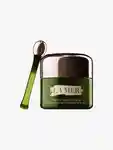 Best eye cream for tired eyes
If fine lines are cramping your style, the brightening, firming effect of this lightweight cream may be the answer. With the inclusion of peptides to help the skin to feel firmer and smoother, it combats the appearance of puffiness, along with the ultra hydrating addition of
hyaluronic acid
for extra glow and plumping. With its non-greasy formulation that provides a look of instant luminosity to the under-eye area (that just so happens to sit beautifully under makeup, too), this is an everyday winner.