If you haven't yet jumped on the cleansing balm bandwagon, you (and your skin) are totally missing out.
To understand why, we'll need to revisit science class for a quick second. Remember how oil attracts oil? Well, that's exactly the reason why a lush, oil-based balm cleanser will very effectively melt away sunscreen, makeup, dirt, excess sebum and impurities. And they'll do it very, very gently, because a cleansing balm will always leave your complexion feeling velvety-soft, supple and incredibly well-nourished. And never, ever stripped or dry.
Here's another reason why you'll want a cleansing balm: they're usually safe to use around the eyes (although you should always read package instructions), which makes easy work of even the most long-wearing mascara (no more panda eyes!). And because you need to take a few extra minutes to massage a cleansing balm into dry skin, then add a little water to emulsify and transform the balm into a silky liquid, before maybe (if you're feeling fancy) using a washcloth to remove them, they will elevate your everyday cleansing routine to a spa-like ritual. Heaven. And they're so adaptable! Use a cleansing balm as a moisturising morning cleanser, or as the first step in a nightly double cleansing routine. Cleansing balms can be a year-round saviour for those with dry skin, while combination skin might rely on them come wintertime when their complexions can experience seasonal dehydration.
Ready to jump onboard? We've rounded up eight of the best cleansing balms that will leave you wondering how you ever did life without one.
This multitasking balm, with a nurturing blend of four plant oils, has a dedicated fan base. It's a cleanser, but it also very gently exfoliates, tones, removes makeup and detoxifies the complexion. British facialist
Eve Lom
believes that if your skin is cleansed properly, it can virtually maintain itself, and she launched her legendary skincare line with this single product. If your complexion needs some rehab, this cleanser will help to sync it back to its best self (the exfoliating muslin cloth that it comes with helps with this) and purify it (with the help of eucalyptus oil and soft massage). It's one of those products that every beauty lover has to try at least once in their lifetime.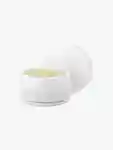 This cleansing balm offers a seriously good clean. With a supercharged blend of nourishing and hydrating botanicals (jojoba oil for hydration, sea buckthorn oil for antioxidants and omegas and olive squalane to lock in hydration), plus Centella asiatica to soothe and boost circulation, this decadent balm very thoroughly melts even the most stubborn and waterproof makeup, leaving behind just the cleanest, silkiest skin of your life.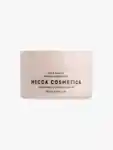 Those dead skin cells dulling your glow? Gone. This offers all the makeup-melting, oil-lifting and sunscreen-dissolving benefits you expect from a cleansing balm, but then goes a step further with its papaya enzymes, which deliver a dose of mild exfoliation and will gently resurface the skin, whisking off those flakes that can leave your skin looking and feeling uneven. Added
niacinamide
(brightening), tea tree oil (antibacterial) and blueberry extract (antioxidant) round out the powerhouse formula. And that orange papaya hue is just fun!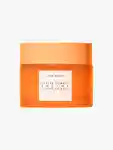 An uplifting and sensorial cleanser, this will make you think you're at the
ELEMIS London
day spa (we wish). Key ingredients, including rose and mimosa flower waxes and starflower oil, smell intoxicating and support the protective barrier of your skin, while Mediterranean seaweed lends skin some of its healing qualities. As you massage this balm into your skin, it transforms into a luxurious oil that melts away with a soft cloth, while the scent of geranium and orange help calm your mind and kickstart relaxation mode.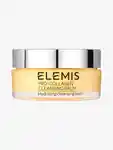 This brand harnesses the curative power of Hungary's Lake Heviz, the largest thermal lake in Europe, so if your skin is feeling irritated or stressed, this black balm is for you. Made with moor mud, this mineral-rich cleanser is infused with high levels of calcium, zinc, copper and magnesium to help draw out any impurities clogging up your pores and detoxify and purify your complexion. Sweet almond oil softens and nourishes skin, whilst orange blossom uplifts the senses.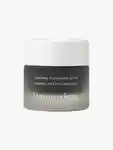 From a balm to an oil, to a milk, this delectable formula is loaded with antioxidant-rich, non-fragrant fruit extracts and oils (including blueberry, kiwi, watermelon, cranberry and strawberry) to thoroughly cleanse skin without stripping it. Safe for use around the eyes (goodbye, waterproof mascara), it's also got the brand's signature marula oil, for a side of good-for-skin omega oils. Bonus: it comes with a tiny Bamboo Booster vial, with ultra-fine bamboo spheres you can mix in that gently buff away dead skin cells. Just add some to Slaai when your skin needs a little exfoliation.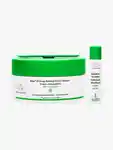 Combine this creamy cleanser with a few drops of water and marvel at how it very effectively dissolves the day's dirt and grime. It's all down to the specific blend of candelilla wax (super moisturising yet non-comedogenic), castor seed oil (rich in fatty acids), cocoa seed butter (a power hydrator and packed with antioxidants) and coconut oil (dissolves grease and has antimicrobial benefits) which cleanse without compromising the skin's hydration. The result? Skin that feels both clean and comfortable.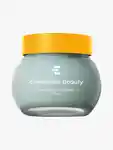 This cleansing balm's blue colour is what initially garnered attention, but now it's famous for just how well it does its job (and yes, it's still famous for that blue hue). Incredibly soft, the decadent formula is a blend of moisturisers (cocoa butter, moringa butter, mimosa flower wax) and essential oils (vanilla, sweet orange) that seamlessly whisk away sunscreen, makeup, dirt and sebum without disturbing skin's moisture levels. It rinses away cleanly, too, and won't leave behind any oily residue. And about that blue hue: it's blue tansy which, alongside chamomile, works to calm and soothe irritated skin.