After seeing countless skincare products fail (and realising this was due to the fact that consumers were brought into the process way too late), Brandy Hoffman and Patricia Santos launched Volition Beauty, a brand that allows – and encourages! – consumers to lead their product innovation by submitting ideas online.
It couldn't be more simple, honest and refreshing: the best, most viable pitches are then chosen and paired up with a lab to be developed alongside the winning consumer (or as the brand calls them, innovator).
The final formulas go up for a vote on the brand's website, and the winning products earn a spot in Volition's tried-and-tested product lineup – and on your face!
It's collaborative, user-generated, Gen Z beauty in its finest form, and we couldn't be more excited that Volition's considered formulas are available at MECCA. Keep reading to discover our top five from the brand.
Oft overshadowed by the zesty orange, strawberry is an underrated skin brightener, naturally packed with powerful vitamin C (14 percent more than that of orange). With 20 percent strawberry-derived vitamin C in this glow-getting radiance serum (it even smells faintly of strawberries, without the sweetness), you can trust it'll deliver on smoother, plumper, brighter skin. Formulated to target dull, dry, uneven skin prone to redness and fine lines, Volition's subtly impressive serum is also formulated with Kakadu plum — another C-rich fruit — hydrating hyaluronic acid, and soothing cucumber water for instant calming and brightening benefits.
Pop this serum on, morning and night, right after cleansing and toning but before moisturiser. Co-founder Hoffman names this as one of her favourite products she's ever formulated: "I remember the first time I tried the prototype and immediately saw a difference. My skin is noticeably duller when I don't use it regularly," she says. "It is not a very well-known fact that strawberries contain more vitamin C than oranges and also pineapples!"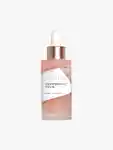 We've spoken about the power of fungi in skincare before, and this unique serum from Volition is a testament to that. Similar to hyaluronic acid, snow mushroom holds nearly 500 times its weight in water, enabling the serum to deliver a surge of moisture to the skin while naturally minimising the appearance of pores and creating a plumper, smoother complexion.
In addition to snow mushroom, the formula features ingredients like watermelon and apple extract for a spike of skin-brightening vitamins C and A, as well as detoxifying marine water and soothing, B5-rich lentil extract. It's the ultimate serum for those that experience dryness, enlarged pores and uneven skin texture.
"It was definitely a challenge [to create] – in the best possible way," says Hoffman. "We needed to make sure the ingredient was processed in a way that we harnessed all of its amazing benefits. It was important to make sure it had the highest concentration, but it was affecting the texture. After too many samples, we nailed it. We exceeded our team and the innovator, Keidy's expectation and it became one of our best sellers and best reviewed products in our brand."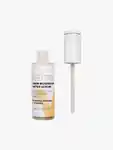 We believe representation is so important and it starts with the people behind the product ideas.
Drop the morning juicing and direct your celery hit to your skin with this oil-free moisturiser. Incredible for purifying the skin, the celery seed extract in this one-of-a-kind moisturiser works to minimise the appearance of pores and uneven texture for a close-to-flawless appearance.
It's also filled with superstar ingredients like hyaluronic acid, plumping peptides, and calming cucumber and lavender extracts. Try it once and this lightweight, almost gel-like hydrator is sure to become a staple in your routine, morning and night.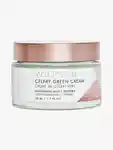 Turmeric is a skincare powerhouse – used for centuries in India – and this brightening polish puts it to use in the best way possible by pairing it with nourishing olive and sesame oils, toning sandalwood extract and exfoliating walnut shell to brighten, hydrate and refine the skin, all at once.
Extracted in a way so as not to stain the skin with its signature canary-yellow pigment, the turmeric in this formula also acts to prevent premature signs of ageing – think: uneven skin tone, blemishes, dullness and dry patches. It's also co-founder Santos' favourite product. "I love that the innovator, Anuradha, was able to share her [own] turmeric scrub with everyone. She came to us wanting to solve the staining [problem] and make it more shelf-stable than a DIY [scrub]. It turned out to be a sophisticated, highly effective and culturally important product. We believe representation is so important and it starts with the people behind the product ideas."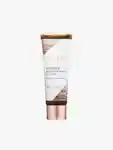 Whether for our hair, face or body, we've all toyed with apple cider vinegar in a DIY beauty treatment – and these hard-working resurfacing pads take it to a whole new level. Transformed into a skin-safe peel, the pads are soaked with AHA-rich apple cider vinegar and citrus extracts, spiked with glycolic acid to deliver gentle chemical exfoliation.
Perfect for all skin types and concerns, these 100 percent cotton, compostable pads help to remove dead skin cells from the surface, revealing bright, plumped skin while reducing excess oil and minimising the appearance of fine lines. The result is radiant, refined and refreshed skin, pretty much instantly.