Nothing beats a year-round glow.
For many of us, a wash of sunkissed glow to make us feel like we've just come back from a European vacation is a means to feel a whole lot better (even if we haven't been anywhere near an airport lately). But we also know that the only way to glow is faux.
With many of us lacking the time (or perhaps, the energy) to go through the whole self-tanning process, we're always on the lookout for products that will give our skin the natural-looking (sunless) tan we crave.
So, to help you out, we've rounded up a few of our favourite, quickest-to-apply, fastest-to-develop, self-tanning products; ones that can be used on your face or body (or both!) so you can spend more time with gorgeously glowing skin, and less time in the bathroom applying said glow.
Instant self-tanners
These deliver our favourite kind of results – apply and you'll immediately see the effects with instantly tinted, blurred and evened out skin. Yes, please!
When it comes to choosing an instant self-tan formula, it might be useful to think about your skin type or the outcome you're after, and pick accordingly: serums and gels are lightweight and generally suited to those with oily or combination skin types, while creams are ideal for dry or dehydrated skin. Don't have much self-tan experience under your belt? Mousses and lotions are easy to rub and blend in which can minimise streaking. And if you're looking for a side serving of lustre with your bronze, a self-tanning oil will give skin both a tint and a sheen.
As is the case with any product that deposits a tint, make sure you use a mitt to apply these. Orange-tinged hands are not a good look on anyone!
MECCA loves: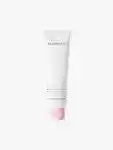 Quick-to-develop self-tanners
When you have an hour or so to get your glow, these fast-acting self-tanners are your ticket to golden skin. But the key to making sure that these will really deliver a flawless finish, fast, is to make sure that your skin is always perfectly prepped and ready before you bronze.
That means regular exfoliation and hair removal to ensure skin is smooth and bump-free, with no dead skin cell build-up or flakes that could cause colour to catch. It's also helpful to ensure skin is adequately moisturised because, again, you don't want patches of dry skin that will drink up the self-tan and give you an uneven result.
When applying these, use a mitt and start from the legs, working your way up and leaving your hands for last (it makes the whole endeavour easier, trust us). And always apply self-tan sparingly over elbows, wrists, knees and ankles, or you risk self-tan build-up in those areas, which can leave you looking less golden, more orange.
MECCA loves: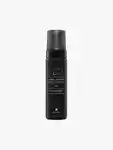 If you're tanning your face
The face can be the trickiest to tan, only because if you make an error (it happens), it can take some time to correct, and we're trying to speed things up here! That said, we do have a couple of tried-and-tested tips to help you out.
If you're planning on self-tanning your face and body, we suggest starting with your face first, because you'll be able to apply the product with your bare hands, and then wash them immediately before slipping on a mitt to do your body.
Also, always make sure skin is properly prepped (that means exfoliated and hydrated), and if you're even slightly nervous, dilute your self-tan with some facial moisturiser. Then, go to town and apply the blend everywhere, high points, low points, under the eyes, under the jaw, down the neck, on the tops of the ears, behind the ears (think about what that area might look like when you've got your hair in a pony or topknot), all over!
MECCA loves: