So, you've sent out the invites, planned the menu and decided on the perfect outfit – but have you thought about which home fragrance you'll use to set the perfect mood? Our sense of smell is so often overlooked when it comes to organising any kind of special event, but it has a truly magical ability to create (and elevate) the vibes of an occasion. After all, it is one of the first things you notice when you walk into a space, and nothing feels better than a compliment of 'Wow, it smells incredible in here!'

But while many of us might reach for a candle in a panic 10 minutes before guests arrive to cover up any less desirable smells, there's something special about curating a fragrance specifically for an occasion. Allowing a scent to truly transport us and reinstill a feeling – whether that's a sense of calm, joy or intimacy – can have transformative effects on the vibes of your home.

When it comes to the art of living through your senses, Diptyque are the experts. And with almost 50 candles (plus diffusers, room sprays and more) in their cult collection, they really do have an option for every kind of mood and event. To figure out exactly which fragrance is best for everything from an intimate dinner to a romantic date night, we consulted Steven Glyde – a MECCA Fragrance Specialist and member of our Beauty Board. Just keep reading for a peek at his expert picks that can take your event to the next level and help to create memories you'll cherish forever...
For an intimate dinner...
BAIES Candle
Why it's perfect: "Baies is a classic (and a bestseller) for a reason. It's a non-intrusive scent that provides the perfect backdrop for those truly special occasions. Without pulling focus away from your meal, it will have your guests feeling an aura of French luxury as soon as they arrive. It also comes in a variety of vessels, meaning you don't have to hide it away. The 600g vessel is an especially striking piece of art and is guaranteed to scent your entire entertainment space."

The mood it will create: "Comforting, fresh and homely. It's blended so expertly that each fragrant note flows elegantly into the next. Guaranteed to put everyone at ease!"

Smells like: "A clean, lively home. There is an element of vitality that is carried by the rose, but with an overall sense of elevated cleanliness."

Key notes: "Blackberries, rose, green leaves."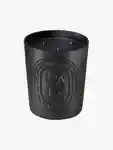 For a big birthday party...
34 Boulevard Saint Germain Reed Fragrance Diffuser
Why it's perfect: "The last thing you want to think about then you have a full house is whether kids (or clumsy adults) are getting too close to a flame somewhere. The solution? A diffuser (or two!). They're effortless, continuous and can be easily placed out of reach."

The mood it will create: "Dynamic and spirited! This really is a home scent that feels alive, with an energetic pulse. It somehow does this without compromising the comforts of home, while still making everything feel a little more lively."

Smells like: "Diptyque's original store in Paris (aka its inspiration!). Layered and complex, it's everything that's beautiful about Diptyque in a single scent."

The notes: "Woods, moss, blackcurrant leaves, spices."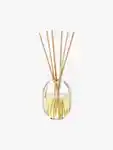 For a whimsical garden party...
Noisetier

Why it's perfect: "A wonderfully playful take on a green scent, this truly is reminiscent of nature – with some joyful additions that would create the most unique garden party!"

The mood it will create: "Serene, sweet and joyful. Perfect for those who enjoy the outdoors, have a sweet tooth and are forever young at heart."

Smells like: "Roasted hazelnuts early on in the spring. An earthy, nutty, green composition that is elegant and unpredictable."

Key notes: "Hazelnut, green leaves, praline."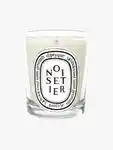 For a festive celebration...
Pomander

Why it's perfect: "Festive celebrations in the southern hemisphere are always a tricky balance. We crave the warming comforts of all things cliché and wonderful, but we're experiencing our hottest weather. Pomander offers the solution!"

The mood it will create: "Bright, delicious and classically festive."

Smells like: "Orange cake spiced with cinnamon and clove, ready to be pulled from the oven. With candied citrus as a garnish!"

Key notes: "Orange, cinnamon, clove."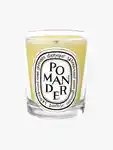 For a romantic date night at home...
Opopanax

Why it's perfect: "While a floral might be a classic answer, this is my curveball. It's a warm, slightly sweet, amber scent that's a true hidden gem in Diptyque's lineup. I think it's perfect for a date night because it captures a real sense of intimacy and comfort."

The mood it will create: "Mysterious, comforting and sensual. Think: soft warm lighting, a fire nearby and nights that could go on forever."

Smells like: "A warm crackling fireplace, with gentle vanilla notes feel like a hug."

Key notes: "Opopanax, myrrh, amber, vanilla."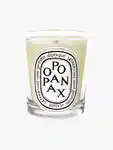 For a relaxing self-care Sunday...
La Vallee du Temps

Why it's perfect:
"This candle feels like a real item of luxury, designed for special moments. It's inspired by Jingdezhen, China – a city known for tea, porcelain and traditional practices. It carries the sense of a slower pace of life. Light this candle and take the time for a cup of tea, a face mask or whatever else you need to soothe yourself. (Added bonus: it's refillable, so you can use again and again!)
The mood it will create:
"Pristine and calming. Your space will feel more spacious; time will slow down a little."

Smells like:
"A warm cup of white tea and fresh mountain air."
Key notes:
"White tea, mat
é
tea, jasmine absolute."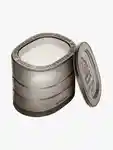 For a cosy movie night...
Musc

Why it's perfect: "Sometimes candles convey big, bold scents, demanding attention as they perfume your space. Sometimes they're subtle, creating a mood that you feel more slowly. Musc is the latter; it creates an aura through home fragrance. It can truly make any space feel like home."

The mood it will create: "Warm, comforting and somehow familiar. It makes a home feel lived in by loved ones."

Smells like: "Clean, comforting and gently embracing."

Key notes: "Musk, balsam."