This candle emulates the feeling of going for a walk around the block at dusk in the springtime. It's just warm enough to get away with a t-shirt, and you get a waft of the white florals blooming in neighbours' front yards as you stroll past. It's the comfort and familiarity of cacao, vanilla and amber, and the seasonality of tuberose. It is heavenly and the perfect post-work/mid-bath/pre-bed scent for your home.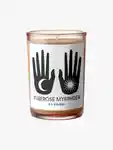 As the peeping sun and slightly warmer wind teases us with a taste of summer,
REPLICA Beach Vibes Candle
hits fast forward on the good vibes without having to bear the surprise of an icy, premature ocean dip. Think: the fresh zestiness of bergamot, pink pepper and lemon, the sunscreen-y-ness of coconut milk, and notes of earthy, sandy cedarwood.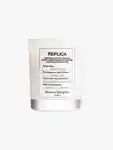 Favour cosy, wintery nights over long summer days? Sit in the simmer of winter that little bit longer by putting a match to this classic candle from diptyque. Rare woods, blazing embers and smoky lapsang tea meet in this candle to recreate the feeling of sitting near an open fire on a calm winter's night. Just ask
John Mayer
.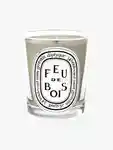 Another one for the winter-leaning,
Byredo's Bibliothèque Candle
– a lighter, more controlled candle alternative – delivers on the cosy, comforting sensation of a traditional wood-panelled library, filled with leather-bound books and lived-in armchairs. Layers of plum, peony, leather, patchouli, vanilla and musk make this spray equally soothing as it is luxurious.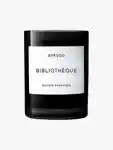 If lingering between seasons is your thing, we urge you to breathe in
Jo Malone London's English Pear & Freesia Candle
. The sweetness of ripe fruit – pear, quince, and rhubarb – harmonises with blossoming freesia and rose, which is then grounded with patchouli, amber and white musk. It's the type of scent that will take you on a journey through the seasons, and will create a positive mood inside your home no matter the weather outside.