For those on the go, dry shampoo is likely your hair styling saviour – keeping your hair looking fresh in between shampoos, and adding some zhuzh when you need it most.
But not all dry shampoos are made equal – and not all are doing your scalp favours, either. So, should we be using them? And if so, which ones?

We tapped Chelcey Salinger, Consultant Trichologist at the Australian Trichology Centre in Sydney and Adelaide, to give us the lowdown on all the dry shampoo technicalities, then turned to MECCA Hair Education Lead (and Beauty Board member) Sangeetha Smith to find out all her favourite scalp-loving formulas.
What are the scalp benefits of using dry shampoo?
If you tend to get a little bit oily, dry shampoos can make all the difference in making your hair look and feel more voluminous and fresh. "Dry shampoos work because they contain absorbent particles that soak up oil on the scalp and hair," explains Salinger.
Whilst it shouldn't be replacing your regular shampoo, it can be used as often as you wish. "Contrary to popular belief, dry shampoo will not 'block' follicles." However, Salinger warns that it's crucial to effectively wash dry shampoo out of the scalp, or you may risk running into scalp problems, such as irritation or itching. "Properly washing out the dry shampoo rends to reduce the risk of this occurring."
So, which dry shampoos are good for the scalp? Here are MECCA Hair Education Lead Sangeetha Smith's top picks!
For the best smelling hair...
"Living Proof's iconic Perfect hair Day™ Dry Shampoo is designed to mimic a regular shampoo, with time-released fragrance that leaves hair with a long-lasting, fresh scent. It's also made without parabens, phthalates, sulphates (SLS and SLES) and silicones."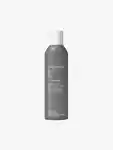 For over-achieving oil producers...
"Briogeo's Scalp Revival™ collection supports the scalp for strong, healthy-looking hair, and
this dry shampoo
is no exception. On top of extending time between washes, biotin nourishes the hair follicle, while witch hazel works to balance oil production."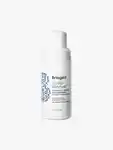 For after the gym...
"AVEDA Shampowder™ Dry Shampoo is made without animal products and talc and is instead powered by naturally-derived ingredients like Montmorillonite clay that absorbs excess oil and sweat from your scalp, while tapioca starch helps instantly boost volume."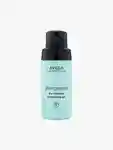 For hair that's still shiny (just not oily)...
"ARKIVE's Reset Dry Shampoo is an invisible mist that contains rice starch to absorb excess oil and baobab oil to impart balanced moisture to the scalp and add shine to the hair. The uplifting fragrance, inspired by the scent of a lush greenhouse, includes notes of honeysuckle, palo santo and vetiver."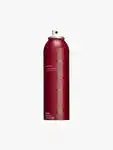 For a balanced scalp microbiome...
"
Oribe's Serene Scalp Oil Control Dry Shampoo
extends the life of your style while supporting the scalp microbiome. Featuring hero ingredient mango leaf extract and Oribe's Signature Complex of watermelon, lychee and edelweiss flower, it defends hair from the deterioration of natural keratin while protecting from the drying, damaging, colour-depleting effects of the elements."