At first impression, it's clear that good hair is in Gisou founder Negin Mirsalehi's DNA.
The daughter of a sixth-generation beekeeper and a talented hairdresser, Mirsalehi used her marketing degree, social media chops (she was one of the first 'big' Instagram influencers), beekeeping heritage and family hair recipes to create one of the most buzzed-about beauty brands in the world. Naturally, we had to get the full story from the founder herself.
Mirsalehi's understanding of hair health and the importance of quality hair products was instilled from an early age. "When my mother moved to the Netherlands more than 30 years ago, she wasn't satisfied with the haircare available on the market, so she decided to start experimenting with my father's honey to formulate her own," she shares. This not only resulted in fond memories for Mirsalehi, but the hair oil that inspired Gisou's first and most famous product, their Honey Infused Hair Oil.
It was then she realised honey's abundant list of hair benefits. "Rich in vitamins, minerals, amino acids and antioxidants, honey is deeply nourishing and helps strengthen and protect hair to prevent further split ends and breakage," explains Mirsalehi. "As a natural humectant, it also attracts water to the hair and therefore helps maintain its natural moisture balance." The result? Hydrated, nourished, healthier-looking shiny hair.
To me, honey is truly a precious substance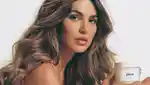 "Growing up, my father's true passion for beekeeping really rubbed off on me," the founder reflects, noting the knowledge he transferred to her about the importance of bees for the livelihood of our ecosystem and the powerful healing benefits of honey. "It inspired me to become a passionate beekeeper myself."
"The welfare of bees is crucial, not just for the sake of honey, but for our entire ecosystem! Bees are responsible for pollinating flowers, plants and nearly a third of our food supply. It is very important to me to use my platform and that of Gisou to raise awareness for the importance of bees."
A woman of her word, Gisou's efforts to raise awareness are just as, if not more, impressive than the brand's top-rated formulations. From including complimentary sachets of wildflower seeds with orders so that customers could support the honeybee life cycle by sowing wildflowers of their own, to The Gisou Bees Project (an initiative developed in support of urban beekeeping practices where the brand installs hives in select cities around the world), Gisou is constantly working on information and initiatives to share with the beauty and broader communities.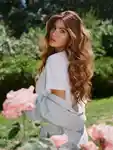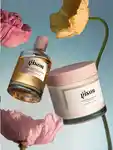 From bees, to (social media) buzz, to business
Before Gisou, Mirsalehi was on the 'gram. "When I was still completing my studies in marketing, I started blogging about my passions, fashion and beauty as a creative outlet." As one of the earlier Instagram influencers, her following grew rapidly. "My content was mainly focused on fashion and beauty tips, but when I shared more about my personal life, such as my family's bee garden and beekeeping heritage, I noticed that my followers were curious to learn more. At the same time, I was receiving questions and compliments about my hair on and offline." Inspired to combine her passions for haircare and beekeeping, and with an inkling for demand, Gisou launched in 2015 with Mirsalehi's homemade family recipe.
"I feel very fortunate for the community I have been able to build; they truly feel like family and bring me so much joy on a daily basis," the founder says of her seven million-plus combined following. "Our community is so important to me and to Gisou. We involve our community in product development decisions, let them into the Mirsalehi Bee Garden and raise awareness for the bees with them. They are at the core of our brand and weaved throughout our DNA."