From avocado to coconut oil, rice and honey, the overlap between what's on your plate and what's in your shampoo or conditioner bottle is well known – and now there's a new addition to the menu: seaweed.
The benefits of seaweed as a 'superfood' have long been known; as well as being delicious, it's a rich source of iodine – which helps the thyroid to function – and essential vitamins A, C and E, as well as prebiotics to promote a healthy gut microbiome. But beyond your wakame salad or kimbap, it's now made its way onto the ingredients list of your haircare.

Why? Turns out those vitamins, fatty acids, enzymes and essential minerals may also help in 'feeding' your scalp, in turn boosting hair's shine and strength, as well as supporting growth.


With the relaunch of Bumble and bumble's reformulated Seaweed collection, The MECCA Memo turned to Laura Curtis, MECCA's Fragrance, Hair & Body Education Manager (and a member of our Beauty Board), to find out how to incorporate seaweed into our haircare routines.
What is seaweed in haircare?
First thing's first: 'seaweed' is in fact a broad term describing a whole host of underwater plants. However, when it comes to haircare, it usually refers to several key species of kelp and algae. Check the ingredients list, and you won't find 'seaweed' listed; instead, you'll see the scientific names – the likes of Laminaria saccharina, aka royal sugar kelp, Macrocystis pyrifera (giant sea kelp) or Chlorella vulgaris, a type of green microalga.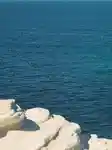 "Turns out those vitamins, fatty acids, enzymes and essential minerals may also help in 'feeding' your scalp."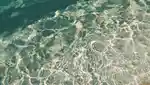 Why include seaweed in haircare?
It's all down to the scalp. Explains Curtis, "Healthy hair starts with a healthy scalp! It is the 'production centre' for hair, which exists as its own microenvironment on the body. "Each of our strands grows from an individual hair follicle, and the quality of these follicles is dependent on the health of our scalp. A healthy scalp leads to less breakage and hair loss, and stronger, shinier hair."

Adds the expert, "The scalp is an extension of our skin and requires the same level of care as the skin on the rest of our faces and bodies. Build-up of sebum, dead skin cells and dandruff can block the follicles and hinder hair growth."

If you look at the nutrients present in certain types of seaweed, you may recognise them from your skincare – for example, vitamin A (aka retinol), omega-3 fatty acids and vitamin E. So, think of seaweed haircare as 'skincare for your scalp'; as you would your complexion, you want to keep it clean, hydrated, moisturised and balanced.


Says Curtis, "Although many factors influence hair health and growth, including geographical location, genetics and nutrition, using the right scalp care products can positively impact the long-term health of our hair to promote nourished, resilient strands that will ultimately lead to healthy hair growth."


In addition, the omega-3 fatty acids in seaweed can assist in giving hair a glossy sheen, while reducing dryness and frizz.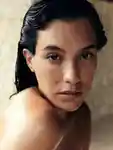 Photograph (left) by Rahel Weiss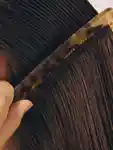 If you're new to seaweed haircare, try Bumble and bumble's four-step approach. Says Curtis, "A cycle of healthy hair growth relies on the scalp having enough moisture and stimulation. For best results, we recommend washing hair every two to three days with the Seaweed Shampoo and Conditioner.

"On a weekly basis, pre-shampoo using the Seaweed Whipped Scalp Scrub to gently purify the scalp, followed by the Seaweed Conditioner. Make sure to take your time massaging the scrub in! The final step is the Seaweed Air Dry Cream, which can be massaged through the scalp and throughout damp hair for perfect air-drying, all-day hydration and soft hold."
Where else can I find seaweed haircare?