In need of a beauty pick-me-up? From the chicest blush in existence to a haircare brand here to rescue thirsty strands, our beauty buyer has all the inspiration you need in this edit of the best new launches at MECCA.
Cancel your plans – it's the first week of the month, which means hundreds of new products have just landed on our shelves (virtual and otherwise), including two of the buzziest brands in the northern hemisphere right now.
To help us wade through one of the biggest drops of the year, we tapped MECCA's Head of New Brands (and Head of Makeup) Liz McCarten for her top picks. As someone who travels the world on the hunt for the best in beauty to bring to MECCA, you can take McCarten's word for it when she says you'll find all the inspiration you need in-store and online now.
Here's what she's adding to cart…
"This heritage scalp remedy nourishes and balances to address common scalp concerns such as itchiness, dryness, flakes and greasy roots. It is inspired by the long cherished Aceite de Moska oil ritual derived from the Dominican Republic. Pairing it with the
Scalp Massager
takes this experience – and your wellness routine – to the next level. I am excited for everyone to have the opportunity to add this to their 'everything shower'!"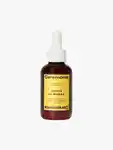 "I love this product! It is designed to be used as the last part of your skincare routine before bed and is packed with a first-of-its-kind layer of slugging serum containing plant-based oils, vitamins, antioxidants and fatty acids to help restore, plump and hydrate your face overnight while you sleep."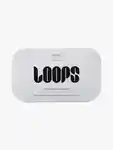 "A long-wear, ultra-precise 1mm pencil for the tiniest hair-like details and a soft, clean, natural look. I love it for the precision and high level of payoff. I often forget how important brows are to finishing a makeup look and I am looking forward to playing with this product."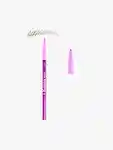 "This is an illuminating serum with 5% niacinamide that adds a golden finish – without being glittery or sparkly. All you need to do is add a couple of drops into your moisturiser and you're done! Perfect for low-key days on the weekend where you want a little pick-me-up without the effort of makeup."