No matter how many steps you have in your skincare routine, or how enthusiastically you apply your retinol, one thing's for sure: in 10 years, your skin will look and feel different to the way it does today.
Some things are eternal: a timeless scent, the goes-with-everything red lipstick, the classic mascara you've been bulk-buying for decades in fear of the day it may be discontinued. But those few constants aside, there are a few key components to our kits that just simply stop serving us.
One such product that requires regular appraisal over time is foundation. Don't get us wrong – it's not that we age out of foundations, but rather our skin's needs change, so the formulations that once seemed like magic stop seeming so miraculous. In fact, some – including MECCA Store Manager and Skin Specialist, Jo – believe that selecting foundation's solely based on age can sometimes be an "outdated" way of approaching the category. "What's more important is looking at the condition of the skin, skin type (for example, their level of oiliness versus dryness), desired coverage level, environment, and personal preference," Jo tells The Memo.
Having said that, there are major skin changes over the decades that absolutely have to be accounted for when choosing the best formulation for you. "Foundation in your twenties is often either about covering blemishes or imperfections, whereas mature skin is looking for much more!," says Jo, who is now in her fifties. "We are past the age of breakouts (or sometimes not!) and looking for something to even out skin tone, provide a healthy luminosity, and smooth texture, all while remaining colour true and long lasting."
And if you want to simplify the foundation selection, and you keep just one consideration front of mind, it should be this: "As a rule, heavy powders will look unflattering on more mature skin types, whereas those you are younger can get away with pretty much anything," Jo explains. "The more texture your skin has – pores, fine lines, breakouts – the thinner the texture of your foundation should be."
To speed up your search for your perfect foundation fit for right now, we've called in MECCA experts of all ages. Whether you're in your twenties, thirties, forties or fifties, scroll on to find your match.
Mason Whitton, MECCA Beauty Board
"As you transition from adolescence into your twenties, your skin will likely change either in texture, oiliness and maybe even sensitivity. In this decade, many people's skin type fluctuate between being excessively oily or dry and are often prone to blemishes.

Compared to other age groups, it's extremely important to cover all bases in your twenties by choosing products that have a flexible finish and coverage and are non-comedogenic (AKA they don't clog the pores)."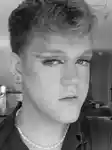 Shiseido Synchro Skin Self-Refreshing Foundation
: "This is a great foundation for perfecting the skin in a soft, natural way and helps to prevent separating or patchiness of product. It has a unique sweat and oil-controlling formula (so naturally, it's a great option for oily skin) that easily glides onto the skin, a flexible medium coverage, and a satin to matte finish – it's a great option for both day and night wear.
Yves Saint Laurent Touche Éclat Le Teint
: "Dry skin types can often feel dehydrated and dull. This foundation has a hydrating, glowy, light-diffusing finish and offers a flexible medium to full coverage. It's also great for those who are acne-prone."
NARS Light Reflecting Foundation
: "For those wanting a light to medium coverage foundation packed full of skin care, NARS' Light Reflecting Foundation is perfect. Given that it's 70% skincare, it's great at hydrating and soothing the skin, leaving it looking radiant for hours.
Shiseido Synchro Skin Radiant Lifting Foundation
: "For someone with a combination skin type that's looking for a medium to full coverage, long-wear formula, I would recommend Shiseido's Synchro Skin Radiant Lifting Foundation. This has an amazing hydrating, smoothing, and oil-controlling formula that wears amazingly from morning to night. It's also rich in Mandarin Peel extract to help support the skin's radiance – even after removal."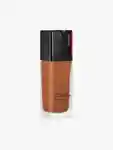 Hannah Daniel, MECCA Beauty Board
"In my experience, people in their thirties need more from their complexion products. They have less time to get ready, they care more about ingredients than perhaps they did in their teens and twenties, and they want to invest in quality.

For me personally, I think my needs for complexion products have changed – I steer more towards skin tints and tinted moisturisers as I really want hydration and something that gives a youthful glow to the skin. I love when complexion products offer some skincare benefits too, whether that's hydration, vitamin e or niacinamide."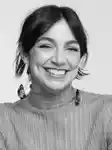 ILIA Super Serum Skin Tint
: "Almost undetectable on the skin, it is so lightweight but provides a wash of coverage that makes me feel put together in a flash. It contains Squalane and Niacinamide, so I know I'm getting extra bang for my buck."
Shiseido Synchro Skin Radiant Lifting Foundation
: "This foundation is more of a medium coverage with a sophisticated glow and impeccable wear time. This is a super hardworking foundation with a really innovative formula, it applies beautifully with fingers, and a little goes a very long way.
M·A·C Cosmetics Strobe Dewy Skin Tint
: "This is a go-to when I need my skin to look radiant and fresh but I don't need a lot of coverage. This is a hybrid of the original Strobe Cream and a tinted moisturiser. I add a little concealer under the eyes and this product has me out the door looking like I've just had a facial, 2 litres of water and a full 8 hours of sleep."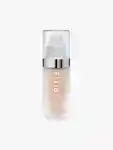 Ideal for your 60s and beyond
Kevyn Aucoin The Etherealist Skin Illuminating Foundation
Even the most dedicated lovers of full coverage foundation will probably find that by 60, heavy formulas just aren't it. But with skin potentially bearing some redness or hyperpigmentation from sun damage, a barely-there sheer tint might not be to your taste either. With thinning skin demanding hydrating, glowy coverage, Kevyn Aucoin's The Etherealist Skin Illuminating Foundation strikes the perfect balance. It's silky and flexible, with ultra-fine pearl pigments to reflect light and give a flattering airbrushed effect. Infused with hyaluronic acid, it will keep skin hydrated and offset any crepiness or texture with a lit-from-within glow.
PAIR IT WITH: BY TERRY HYALURONIC HYDRA-CONCEALER
Boasting 87 percent skincare ingredients, By Terry's Hyaluronic Hydra-Concealer is a perfect match for dry under-eyes, fine lines and mature skin. Hyaluronic acid delivers a hydrating, plumping effect, while mineral-coated pigments provide a long-lasting, soft-focus effect to blur and diffuse.