Ageing is only natural, but as we do it, we tend to leave some things in the past.
Just as with any phase of life, there are certain skin implications that come part and parcel with growing older.
While you may have swapped the hormonal breakouts for crepiness (or maybe not!), it makes sense to adjust your skincare routine accordingly. Hopefully you've already replaced wearing your makeup to bed for wearing SPF every day.
As we age, our collagen stores naturally deplete and as a result, skin can develop fine lines and wrinkles as it loses elasticity. Here's where the collagen-rich, retinol-enhanced and resurfacing products come to shine! Mature skin also tends to become drier, so hydrating products are key, and you'll find plenty of those in this lineup.
Since serums and oils allow us to really target specific skin issues with a potent and tailored approach, let's take a look at the very best topical additions for mature skin. Your skincare routine is about to be very grown up indeed.
Skin feeling a little… 'bleh'? (That's the technical term.) Enter Shiseido's newly reformulated Ultimune Power Infusing Concentrate: a lightweight serum infused with heart leaf extract to help blood circulation and fermented rosella water, a form of probiotic extract that protects and balances skin. Strong skin leads to better hydration and improved radiance over time, and we could all use a bit of that as we get older!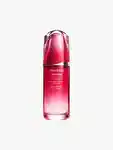 Bright, bouncy skin is something we strive for at any age, and the go-to ingredient to help achieve it is
vitamin C
. It helps with a plethora of issues that come with ageing: dehydration, uneven skin tone, the appearance of fine lines and wrinkles – plus it visibly brightens your complexion and can help trigger collagen production. This supercharged serum from Summer Fridays also contains
niacinamide
, the ultimate does-it-all ingredient, to help balance oil, reduce the appearance of pores and help tackle the appearance of pigmentation. Yes, please!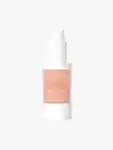 Fine lines are just that: fine! But as we age, they start to multiply. If they bother you, the key to lessening their appearance is deep exfoliation to actively resurface the skin and reveal a bright, refined-looking complexion. This chemical exfoliant from
Moon Juice
contains a potent mix of 25 percent
AHAs
and BHAs to help to minimise the appearance of fine lines and pores. Added reishi mushroom, niacinamide and tocotrienols help to hydrate, soothe and balance skin at the same time.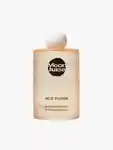 Clinically proven to help treat the appearance of wrinkles, breakouts, texture and dullness, there's not much
retinol
can't do! This clever ingredient helps speed up skin cell turnover and encourage collagen production, effectively 'tricking' your skin into thinking it's a younger version of itself. In this serum from
Dr. Dennis Gross
you'll find retinol, bakuchiol (a plant-based retinol alternative) and ferulic acid to help build skin proteins, smooth texture and visibly reduce the look of blemishes and fine lines.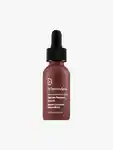 Another retinol power player is this serum all the way from Stockholm by
VERSO Skincare
. This innovative brand does retinol a little differently to most; they use a patented stabilised vitamin A complex that's eight times more effective than standard retinol. Try this one in your daily routine if fine lines, sunspots and loss of elasticity are on your list of skin concerns. Added
hyaluronic acid
and peptides help to moisturise deeply and minimise the look of fine lines and dry patches that come with dehydration (which become more common as we age).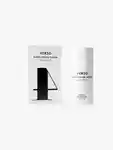 A good routine should always have a nourishing face oil in the mix, and if you're currently experiencing a loss of radiance then the ELEMIS Pro-Collagen Marine Oil is one to keep on your radar. It contains lavandin (a strain of lavender historically used for calming properties) and a unique Mediterranean algae called Padina pavonica that has anti-ageing benefits. A great choice especially coming into winter when our skin struggles to maintain moisture levels on its own!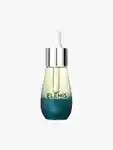 If the name wasn't already a giveaway, this concentrated serum is all about lifting, toning and tightening the appearance of skin sans any invasive procedures. The hero ingredient is hexapeptide 3, a synthetically-derived peptide that helps reduce the likelihood of wrinkles by limiting facial muscle contractions and firming the appearance of sullen skin. It also contains seaweed extract and hyaluronic acid to soothe, soften and plump.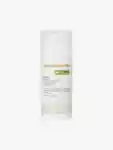 A blend of three forms of hyaluronic acid (hello, hydration!), niacinamide, glycerin and AHAs in this restorative serum tackle dullness, dryness and lacklustre skin in a flash. Once applied, you can expect your complexion to appear more supple, plumped and even a little more radiant thanks to its deeply hydrating yet lightweight formula.