It's the skincare brand that's taken Aotearoa (New Zealand) by storm: Emma Lewisham.
A homegrown range of plant-derived, scientifically led formulas with a strong focus on sustainability, it was founded three years ago by the former technology executive it's named after and quickly developed a cult following – including actresses Margot Robbie, Naomi Watts and Phoebe Tonkin, beauty editor Eleanor Pendleton and model Lara Worthington.
Here, Emma shares how a doctor's appointment inspired her to begin the process of creating a skincare range, what sets her products apart and the groundbreaking 'circular model' of beauty that informs every part of the Emma Lewisham brand.
TMM: What inspired you to enter the beauty industry and start your skincare range?
EL: "When I fell pregnant, my doctor informed me that one of the products I had previously been using to combat hyperpigmentation contained an active ingredient that wasn't safe to continue using during pregnancy. This put me on a path to find an alternative.
"I was determined to find a product that was supported by science and equally as luxurious as the market-leading skincare brands I was used to using. Through my research, I discovered no such product existed – there seemed to be a need to compromise.
"Through my research, I had also uncovered the detrimental impact the beauty industry has on the environment and knew there had to be another way. And so, this was the catalyst for my desire to create a brand that proved scientifically led, plant-derived and sustainable skincare could co-exist."

What sets Emma Lewisham apart from other skincare ranges?
"Our pioneering approach flips the traditional way of formulating skincare on its head. Traditionally, skincare has been developed by starting with a focus on one or two singular active ingredients and then determining the potency required to deliver results. Our formulations are fundamentally different as we've moved beyond this approach, where instead of starting with a focus on ingredients, we start with a focus on the physiology of the skin and the complex network of processes that sit behind each skin concern.
"We then determine how multiple active ingredient combinations can work in synergy with each other and the skin to effectively target these processes and deliver superior results. Up to 25 meticulously chosen ingredients are individually efficacious but through innovative combinations work to amplify each other."
Could you explain the concept of the 'circular model' of beauty, as well as your efforts to become certified climate positive?
"The circular economic model is based on three principles – designing out waste and pollution, keeping products and materials in use and regenerating natural systems. We strongly oppose the existing take-make-waste linear economic model used in the beauty industry and the resulting billions of units of new packaging produced and discarded annually.
"The driver behind our carbon positive and circular designed packaging and processes was simply our desire to not contribute to this system. We want to prove that you can have efficacious skincare while also eliminating waste and positively sequestering carbon emissions.
"In 2021, we proudly became the world's first certified Climate Positive and 100 percent 'circularly designed' beauty brand. Through our complimentary global takeback programme, the Emma Lewisham Beauty Circle, we bring back all used packaging to be either refilled or recycled – our innovative refill pod and pouch system allows all our packaging to be refilled. This industry-first initiative not only helps to eliminate waste but has been certified to reduce carbon emissions per product by up to 74 percent.
"All our products are also certified Climate Positive at a product level by Toitū Envirocare [an Auckland-based sustainability advisory service for businesses that is part of the Manaaki Whenua – Landcare Research Crown Research Institute], meaning for each product produced, we sequester more carbon than we emit.
"Our passion to lead the transition to a circular and carbon positive beauty industry also led us to share our IP [intellectual property] surrounding our circular and carbon positive practices industry-wide, in the hope that other businesses would capitalise off our innovations and investment to fast-track their transition."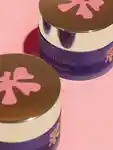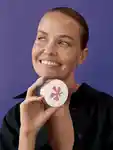 Our pioneering approach flips the traditional way of formulating skincare on its head
What's your number-one pick for those who are new to the brand, and what's your personal favourite product in the range?
"For someone new to Emma Lewisham, I always recommend our Skin Reset Serum. A cult favourite for evening out skin tone, combating hyperpigmentation and restoring radiance, this award-winning serum is proven to outperform even the most recognised brightening products on the market. Skin Reset Serum was also our founding product, developed as a direct result of my inability to find a plant-derived product proven to improve hyperpigmentation, and its success really set the scene for our forthcoming range.
"One of my other personal favourites is the Supernatural Crème. This is our most advanced moisturising crème, packed with the latest high performing ingredients. Inspired by our skin's own repair and renewal processes, this iconic, velvet-like crème contains 32 powerful actives that hydrate, plump, reduce the appearance of fine lines and deliver an intensely supple and glowing complexion."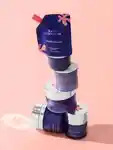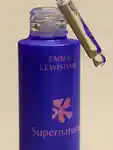 "We are committed to continuous improvement across all aspects of sustainability, with a particular focus on how we can further reduce the inherent carbon footprint of our products and continue to innovate within the circular packaging space. We are currently working on some pioneering packaging changes as well as a cutting-edge new product, which I believe will set a new benchmark in what can be achieved with at-home skin treatments.
"We are also passionate about continuing to share our journey and learnings with the wider beauty industry to help remove barriers other brands may face and fast-track the transition towards a circular, carbon positive and transparent beauty industry."