Dealing with oily skin may feel like a never-ending battle, but we're here to tell you that adopting the proper beauty routine for your skin makes all the difference towards maintaining a balanced complexion. Here are our top strategies for getting excess oils under control without dulling your glow.
There are both blessings and burdens that come with having oil-prone skin. On the plus side, your skin will generally age slower and retain its volume better than other skin types. But when you're contending with clogged pores, excess shine and foundation sliding off your face by midday, it can be trying to remember the positives. While we can't completely stop oil in its tracks – it's a function of our sebaceous glands and impacted by factors such as hormones – we can learn to embrace it by controlling the flow with a few simple tips.
Skincare tips for oil-prone skin
A common misconception amongst those with oil-prone skin is that drying it out is the way to go. Whilst this may provide a short-term fix, stripping away precious and protective surface oils, in fact, does more harm than good and will trigger the skin's excess oil production. It is essential to work with the skin's natural defence system in order to regain control. So, instead of attempting to dry out your skin, learn to trust oils instead.
A great way to include oils in your skincare routine is during a double cleanse. Start with an oil-based cleanser to thoroughly remove makeup, product residue and other impurities without overwashing. For the second cleanse, opt for an exfoliating cleanser to unclog pores, remove dead skin cells and minimise congestion. Tatcha's The Camellia Cleansing Oil is one great option for oily skin. Pair it with an exfoliant like the Kate Somerville ExfoliKate® Cleanser and you've got yourself a match made in heaven for creating a crystal clear base without stripping the skin.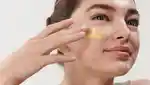 Introduce acids into your routine
Salicylic acid is a powerhouse ingredient when it comes to addressing oily skin. It is a clever BHA (beta hydroxy acid) that works to dissolve oil, de-clog pores, aKand break down dead skin cells. In other words, it's a must-have in your oil-prone skincare routine. It is also an excellent choice for acne-prone skin, thanks to its ability to get deep into the pores which could make symptoms more manageable. Luckily, there are many ways to incorporate salicylic acid into your routine to get your fix. You can use a high concentration of up to two percent within an exfoliating peel pad or serum like the MECCA MAX THE BREAK-UP Blemish Busting Serum.
Another acid to discover when targeting oil-prone skin is glycolic acid, an AHA (alpha hydroxy acid). This is also a dead skin cell buster that will clear the top layer of the skin to allow natural oils to flow. It is an excellent choice for those with both dry and oily skin (yes, it's possible) as it will enable the skin to retain moisture. Find it in the REN Clean Skincare Glycol Lactic Radiance Renewal Mask.
Retinol will help stem the flow
Retinol
has gained quite a reputation in the world of skincare, and for a good reason – it is a hero ingredient used to reduce the appearance of ageing. But did you know it can also help regulate the skin's oil production? Thanks to its ability to allow oil flow and minimise the appearance of open pores, it is a clever addition to your skincare routine for oily skin. The
Sunday Riley A+ High-Dose Retinoid Serum
is a great option for oily skin. Reminder: SPF is
always
a non-negotiable, but retinol products can make your skin even more photosensitive, so be sure to combine it with proper sun protection.
Use a lightweight moisturiser
Don't let excess shine lure you into skipping out on
moisturiser
– it is essential to keep the skin hydrated no matter what your skin type. Opting for a lighter moisturiser is the way to go when your skin is prone to oil, as heavier formulas can further clog pores. Plus, increased heat from weather or a sweaty gym session can further trigger oil production, which is another reason to turn to lightweight formulas that will keep the skin cool. A lightweight formula by no means compromises on hydration; an option like the
Go-To Very Lightweight Moisturiser
dries quickly with a soft matte finish without leaving any residue behind.
If you regularly participate in self-care Sunday rituals, you'll be pleased to know the most indulgent of all
face masks
works wonders on oil-prone skin. Not only do they look great, but clay masks also work like a sponge, seeping deep into the pores and extracting oils and dirt. It does this whilst treating the skin to a generous dose of beneficial minerals – win,win! The result is a pure and bright-looking complexion. The
Kiehl's Rare Earth Pore Cleansing Masque
is a great one to try.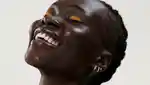 Makeup hacks for oil-prone skin
A good primer is a gamechanger for an oilier complexion. Finding the right one will smooth out your base and control oils while helping makeup last longer, as your foundation and other face products have something to grip. Whether you like a matte finish or more of a glow, many options are suitable for oily skin that can even help control oil flow.
Be sure to look for the 'oil-free' seal of approval when searching for your primer. If you are craving a matte look, options like the Estée Lauder The Mattifier - Shine Control Perfecting Primer + Finisher will control oils and prep skin for a shine-free finish. Opting for a lightweight formula is another excellent choice and will sit comfortably on the skin without feeling too heavy. The HOURGLASS Veil Mineral Primer SPF 15 is great at perfecting a hydrated base whilst avoiding clogged pores.
Find your perfect foundation
Finding your perfect foundation is difficult at the best of times; with endless shade choices and finishes, it can be difficult to know where to start. Rest assured, there are many formulas out there that are ideal for oily skin and could bring you one step closer to acing your base.
Mineral foundations are great for oily and acne-prone skin as their formulas contain minimal ingredients that are free from oils, fragrances and preservatives. They are ideal for achieving a your-skin-but-better finish without clogging pores or disrupting the skin's natural balance. The bareMinerals Original Liquid Mineral Foundation SPF 20 wears all day without clogging pores.
A powder foundation is something to keep close by if you have oily skin. These talc-based formulas know a thing or two when it comes to absorbing excess shine. Plus, their compact nature makes them perfect for on-the-go touch-ups, which can be a lifesaver if you are prone to midday shine. There are many types to explore, and you can opt for a pressed or loose formula depending on your style. The M·A·C Cosmetics Studio Fix Powder Plus Foundation is a lightweight, tinted powder that absorbs excess oils and offers a smooth matte finish.
Lock it in with a setting powder
Think of a setting powder [makeup-facecomplexion-settingpowders] as the key to locking in your finished makeup look, or the last step in your makeup routine. Much like a powder foundation, a setting powder works wonders in removing unwanted shine and absorbing excess oils. Unlike powder foundation, setting powder formulas are typically sheer and sit undetectable on the skin. The great thing about setting powder is you can build up the product depending on your desired finish. The
Laura Mercier Translucent Loose Setting Powder
is a bestseller for good reason, setting makeup perfectly with a matte finish. You can use a brush to lightly sweep a powder all over the skin or a puff to firmly press the product into troublesome areas like your T-zone, around the nose and chin. If you are attending an event, leave the product sitting in place for a few minutes before dusting it off. The result is a photo-ready finish with no flashback in sight.
Hormonal factors, lifestyle and genetics all have a part to play in your skin's oil production, and some days can be more manageable than others. So, we could all use a helping hand when faced with excess oil. Don't be shy to keep blotting papers on hand to reduce shine on theT-zone, nose and chin. These handbag essentials are great for prolonging party makeup and keeping it fresh throughout the evening. The
Shiseido Oil-Control Blotting Papers
will freshen the complexion, minimise shine and are careful not to disrupt your makeup. Our top tip is to blot your skin after your foundation to reduce product and oil build-up.