Welcome to Derm Talks – our monthly column where leading skin specialists turn guest editors to share their expert skincare advice (no appointment necessary!).
Dry patches, redness, areas of irritation – if you, like us, are currently shivering your way through winter, the signs of skin sensitivity will be all too familiar. On the hunt for a solution, we turned to the expert: Dr Barbara Sturm. After beginning her career in orthopaedics, where she worked as part of a team developing cutting-edge treatments based off the body's own proteins, Dr Sturm became inspired to apply these same principles to skincare, launching her line of treatments in 2014. From her clinic in Düsseldorf, Germany, she has since built a reputation for efficacious skincare that leaves the complexions of her (many) fans – including Bella Hadid, Emily Ratajkowski and Kourtney Kardashian – looking clear, plump and seriously glowing.
With a philosophy based around preventing, managing and soothing irritation in the skin, Dr Sturm is passionate about skincare that is both gentle and high performance. From lifestyle changes to a full routine to calm even the most reactive complexions, here's everything you need to know about strengthening sensitive skin – from Dr Sturm, to you…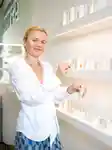 "As a doctor, I believe everything that touches your skin should help to calm, rather than aggravate it."
Dr Barbara Sturm
"Typically, skin sensitivity is caused by internal or external exposure to irritants, including UV radiation, pollution, allergens, radiation, perfumes and aggressive skincare like acid peels and harsh laser treatments. Lifestyle factors such as smoking, drinking alcohol and certain foods can also play a major part."
"Sensitivity can take many forms; it could manifest as relatively mild redness, flaky skin or enlarged pores, but also as more serious conditions like premature ageing, skin dysfunctions and severe breakouts."
"As a doctor, I believe everything that touches your skin should help to calm, rather than aggravate it. So, I personally do not recommend aggressive ingredients like retinol, which can cause hypersensitivity to the sun and environmental factors, commonly causing redness, dryness, burning and peeling. I consciously use ingredients in my skincare that are very gentle to the skin; supporting and strengthening, rather than triggering irritation."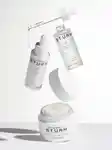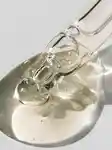 "Sensitive skincare routines should contain products that deeply hydrate and nurture the skin, For me, the basics of a good skincare regimen include: my Cleanser; an exfoliator twice a week, like my Facial Scrub or Enzyme Cleanser, to gently slough off dead skin and impurities; a serum that's packed with potent, active ingredients and replenishes moisture reservoirs, like my Hyaluronic Serum; and a great moisturiser, like my Face Cream. This covers the skin's fundamental needs."
"Then, I've created various products that are tailored to suit different skin types and can be added to this basic regimen to help target your skin's specific needs."
"Cutting-edge ingredient science is at the heart of my formulas. Purslane is an example of an ingredient that I love; it has been shown in dozens of clinical studies to be one of the richest sources on earth of omega-3 fatty acids, alpha-linolenic acid and antioxidants (including tocopherol, ascorbic acid, beta carotene and glutathione)."
"Hyaluronic acid, which is a key ingredient in all of my products, has unparalleled abilities to provide superficial and deeper hydration when formulated correctly. The science of hyaluronic acid has been widely clinically studied and has been shown to help support skin barrier function, to act as a penetrating agent transporting other small molecule active ingredients deeper into skin, to improve collagen production and to help calm the skin."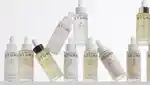 "To support skin, I recommend eating a diet rich in fatty fish, avocados, cherries, broccoli, cabbage, green leafy vegetables, tomatoes, almonds and other nuts – and avoiding substances such as alcohol, sugar, excessive salt and processed or fried foods. It's also imperative that you prioritise a good night's sleep (I'm in bed by 9:00pm most evenings), enjoy daily exercise and reduce stress through techniques such as meditation."
"I avoid bedtime 'HEV' [high-energy light, also known as blue light] exposure from my mobile phone and computer (which can trigger the stress hormone cortisol) by making sure I leave my phone outside of my bedroom. I also have a sauna in my bathroom in Düsseldorf that I love and use regularly – it's a tremendous tool for skin and overall wellbeing. And I'll occasionally have an IV infusion at one of my spas!"