Have you ever wanted to know exactly which products pique the interest of a skincare expert who has tried just about every cream, serum and cleanser out there? Us too! To answer that question, we tapped Maia, Head of Skincare at MECCA, to share the top five skincare products she has her (very well-trained) eye on right now. If they have earnt a place on her wishlist, they definitely deserve a spot on yours... get ready to take notes.
"I'm the Head of Skincare at MECCA, which essentially means curating our assortment of skincare brands and products to ensure there's something for every person and every skin need, while also helping to bring our expert skincare knowledge to life in-store and online.

"I've been at MECCA for four years now across a myriad of different roles, but leading the skincare team is definitely the best role of them all! I love it. Interestingly, I actually studied biology when I was in university, so I feel like I've landed in a role that combines all my passions: building brands, talking about the science of skin (and making it simple for everyone to understand!) and creating amazing customer experiences."
"This product is liquid gold (just look at that packaging!) and it really plumps up the appearance of your skin. It's packed full of hyaluronic acid, niacinamide and peptides, which help to encourage collagen production while hydrating and strengthening the skin. This will become your next staple
–
trust me!"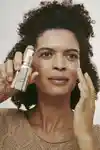 "This is literally like a facial in a bottle. I recommend using it twice a week as part of your evening skincare routine. It will make your skin feel incredibly smooth and create the perfect canvas for makeup the next day."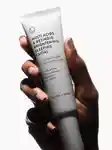 "This is craftmanship at its finest. It's powered by the brand's infamous Miracle Broth™, a rejuvenating complex of fermented sea kelp that was first designed by a rocket scientist to help his skin after he suffered facial burns in a lab accident – yes, really! It's one of those products that genuinely does deliver all-day hydration."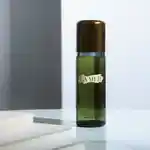 "This new launch from Tatcha has the most beautiful velvety formula and is infused with Japanese botanicals that help to calm sensitive or stressed skin (while also melting away makeup and dirt with ease)."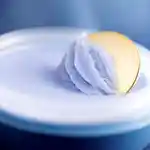 "If you only use one serum, use this! It's forward thinking, hugely innovative and focused on rebalancing your microbiome. I think it can seriously help to bolster your skin barrier and leave you with a healthy-looking radiance."