As the daughter of two doctors, Dr. Roshini Raj, a gastroenterologist and the founder of TULA Skincare, always knew she wanted a career that helped people.
A transition from the medical world into skincare came quite naturally for Dr. Raj – probiotics and the microbiome are her area of expertise, after all.
After noticing how much better her patients looked and felt after a course of probiotic treatment, Dr Raj began researching the benefits of probiotic extracts, and soon after, established TULA Skincare.
Today, TULA has grown into a skincare brand focused on achieving optimal skin health and balance. We spoke to Dr. Raj about the TULA range, the importance of a healthy skin microbiome and the one product absolutely everyone needs in their routine.
Probiotic extracts are kind of like the ultimate skin superfood – you really can't go wrong!
First up, an explainer on the microbiome – and how to keep it healthy
Think of your skin's microbiome like an ecosystem of trillions of microscopic organisms that sit on the surface of the skin. The microbiome is a hard worker. It's constantly in communication with its environment and our skin, helps control skin immunity, protects it from pathogens (disease-causing organisms) and supports our skin barrier.
Long story short: when a healthy, balanced microbiome is functioning at its optimal capacity, it acts like a biodynamic membrane, making decisions about what can enter the skin and what is blocked.
A healthy barrier traps moisture in and keeps irritants and potential pathogens out, leading to a hydrated and radiant complexion. So, what might help balance the skin's microbiome? Probiotic extracts – and that's where Dr. Raj and TULA Skincare come in.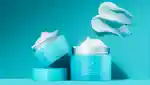 From gastroenterologist to TULA Skincare founder
"As the child of two doctors, I knew I wanted a career in medicine at a very young age," says Dr Raj. "Not only was I interested in science, but I was raised to believe that your career should help people directly. After earning my medical degree at New York University (where I now practise!), I became fascinated by the microbiome and how this universe inside our bodies affects us inside and out."
Dr Raj has been studying probiotics and the skin microbiome for more than 20 years, and initially began researching the benefits of probiotic extracts after noticing how much better her patients looked and felt after a course of probiotic treatment. "Not only were they feeling better, their skin was glowing! I found that probiotics when ingested, and probiotic extracts when applied topically, have a clinically proven ability to improve skin's natural balance, nourish skin to improve moisture retention and soothe skin," she explains.
From there, TULA was born, a brand committed to helping achieve balanced skin through a powerful combination of probiotic extracts and skin superfoods.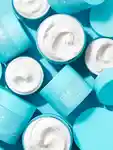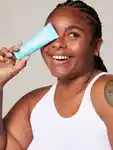 A closer look at the benefits of probiotic extract
"Probiotics are a true breakthrough innovation in skincare and wellness, recognised for their ability to soothe and calm skin and help balance the microbiome," explains Dr Raj. Every skin type can benefit from introducing probiotic extracts into their routines, and each TULA product is designed with this in mind.
"TULA uses a signature proprietary 'super six' blend of prebiotics and probiotic extracts that may help to improve skin's natural balance, strengthen the skin barrier, increase skin firmness and protect the skin from moisture loss," she says.
Where to start on your own TULA Skincare journey
"One of my favourite things about TULA is that probiotic extracts are kind of like the ultimate skin superfood – you really can't go wrong! If I had to pick just one, I'd start with our 24-7 Moisture Hydrating Day & Night Cream. Its lightweight yet ultra-hydrating formula is perfect for AM and PM use and it's packed with peptides, squalane, and watermelon. It was one of TULA's first-ever products and it remains a bestseller to this day!"
Dr. Raj admits that everyone's skin journey is unique, but it is the confidence she sees people experiencing by using her products that makes what she does so fulfilling. "Every time I read a customer review or see their results about how TULA has helped boost their confidence, I am reminded of why we do what we do!"