The science of skincare never sleeps, and the latest breakthrough is microbiome-first formulations that work with skin, rather than on it. Introducing Cultured.
Developed to protect and support the skin's natural bacterial balance (care of probiotics, prebiotics and postbiotics) while strengthening its barrier, these products form the basis of Cultured's range, and happen to be the ones we can't get enough of.
Read on to discover our top five Cultured picks that replenish and revitalise skin.
Protect your skin against pollution while strengthening its natural defence mechanisms with this rejuvenating, non-greasy facial oil. Powered by a potent trio of actives – lupeol to support collagen production, prebiotic ferment to support the microbiome and enzyme-activated oils to promote elasticity – it's a three-in-one wonder that delivers smoothing, soothing results.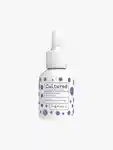 For those who need a serious dose of hydration, Cultured's multi-active serum utilises plant-derived inulin to help the skin's microbiome form a hydrating film to lock in moisture. Other microbiome-boosting ingredients include postbiotic Lactococcus ferment and symbiotic black tea ferment (a 'skin superfood'), which combine to renew the appearance of skin. It's radiance, and then some!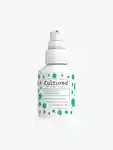 Developed for tight, reactive skin, this cream not only soothes and cools, but incorporates actives specially designed to target sensitivity and uneven skin tone at the source. Piperonyl glucose and giroflin, derived from fermented mushrooms, work to visibly reduce flushing and the appearance of uneven skin tone. It's also pH balanced for the ultimate calming concoction.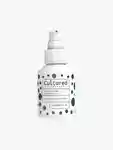 Like a mini facial in a mask, this exfoliating jelly combines two different acids (lactic and malic) to gently resurface skin, boosting radiance, reducing the appearance of hyperpigmentation and evening out skin tone. Oiliness? Blemishes? Also under control. Plus, like all Cultured products, this mask supports skin's natural microbial diversity and seals in hydration.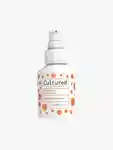 For skin that feels soft and clear (rather than stripped) post-cleanse, look no further than this micellar-powered, vitamin C-enriched milk. Super gentle and hydrating, it whisks away excess oil, dirt and makeup without damaging the skin's barrier – and provides a brightening, oil-regulating effect too. Can you really have it all? Yes!