The creation of a fragrance can be inspired by many things – an emotion, a person, a place, a time. Perfume house
Maison Crivelli
somehow manages to combine them all.
Each scent in the collection is the distilled essence of a specific experience in Founder Thibaud Crivelli's life of adventure – one that has taken him to nearly 90 countries and seen him climb the slopes of an erupting volcano, horse-trek across the steppes of Central Asia, camp in the arid isolation of the Sahara, and more.
In many ways, Crivelli was destined for such a life; "I come from a French family with ancient Italian origins, so I guess that the taste for exploring is a key part of our family DNA," he tells
The MECCA Memo
.
"The three generations who preceded me – both on my father's and my mother's sides – lived on different continents, at a time when moving overseas was not common and quite daring, to be honest."
Read on to discover how exploring the globe has shaped Crivelli, his approach to fragrance and his favourite scents from the Maison Crivelli collection.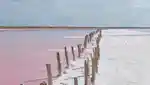 Pink-hued waters lap crystalline white sand – the inspiration for Maison Crivelli's Rose Saltifolia EDP.
I strongly believe that our lives – to all of us – are adventures, and if we welcome change with a positive mind, then it can become a fertile ground for inspiration.
Thibaud Crivelli, Founder of Maison Crivelli
You come from generations of adventurers and travellers – how has that impacted you and your career?
TC: "I was born in Paris and grew up in France, but I was exposed to many cultures at a very young age. My mother's parents were raised in Vietnam and Lebanon, got married and moved to Morocco. On my father's side, my great-grandparents lived on the Indian Ocean and in Melbourne; my grandfather, who was an important person in my childhood, was born in Melbourne. For this reason, Australia and [Aotearoa] New Zealand are countries which hold a very special place in my life!

"This heritage has influenced me a lot. As you can imagine, the childhood discussions I had with my grandparents often mentioned their memories, and those moments happened in places which were far and different from my hometown! As a result, it triggered my curiosity and my interest to learn different languages, but also consider moving overseas and discovering new cultures.
"In addition, it developed my sense of synaesthesia, which is a very important aspect of the brand. I gradually discovered perfume with this open mind and synaesthetic approach."

[Editor's note: Synaesthesia is a perceptual phenomenon in which a person automatically experiences or strongly associates one sense through another – for example, being able to 'see' sounds as colours.]

"After my studies, I moved to Asia and ended up staying 10 years there, working for different perfume brands and discovering perfume ingredients in places where they are cultivated. I can say that this family culture has shaped me and really opened my eyes to a world of possibilities. I am very lucky in that respect."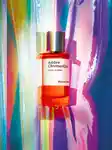 Maison Crivelli Ambre Chromatique EDP.
What is your favourite destination you've visited?
TC: "It is difficult to choose one single place, but right now I am very attracted by Africa. I feel that it is a continent full of life, colours and sensory elements, and where people have strong cultures that are very diverse from one country to the other. I love wild nature, so Africa has a lot to offer. And of course, I am a big fan of Asia and the Pacific region."
What inspired you to create fragrances?
TC: "Perfume has always been a part of my life. I grew up in La Roche Posay – the city where cosmetic products are created – and my father was a pharmacist there. He was also an entrepreneur who had created his own brand of cosmetic products, which he sold locally. As a result, I grew up surrounded by cosmetics, nature, and this entrepreneur mindset. The key reason why I chose perfume is because I find perfume so sensorial and artistic, and because I developed a unique knowledge of perfume ingredients over time, which is worth sharing today."
Which of your travels inspired the creation of Maison Crivelli's scents?
TC: "Perhaps a few of your favourites! It's difficult to answer that question, as I have had the chance to travel extensively and visit nearly 90 countries. I also must stress that Maison Crivelli does not take inspiration from travelling, but rather from real experiences of my life.

"Indeed, I strongly believe that our lives – to all of us – are adventures, and if we welcome change with a positive mind, then it can become a fertile ground for inspiration. It does not really matter where we are or where we go; what matters is rather how we live the moment, stir up our senses simultaneously, embrace change and appreciate the beauty of surprising things around us.

"If I had to select a few adventures which I will remember forever, of course there would be some moments which have inspired scents in our collection: climbing the slopes of an erupting volcano, experiencing the beauty of the Northern Lights, doing a walking safari, tasting passionfruit in secluded oud forests. There would also be a night session of scuba diving (which was both scary and fantastic!), a horse trek in the Central Asian steppes, a ride in a hot air balloon above the savannah, mountain trekking in the Himalayas, camping in the Sahara, riding a boat next to pack ice…"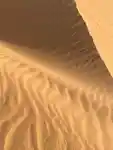 Iris Malikhân EDP is inspired by Thibaud Crivelli's experience discovering a blooming field of irises on the edge of a desert.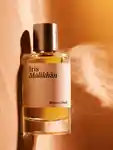 What sets Maison Crivelli apart from other fragrance houses?
TC: "Maison Crivelli is different from other brands not only with the way we work with perfumers, but also with the perfume collection, which is 'against the tide'. Our creative process is rich yet simple; each perfume is the result of a specific approach.

"As a starting point, I brief perfumers with a mood board which describes the experiences I have lived – this mood board is composed of pictures, videos, and sounds. Then, perfumers work on a creation, with the objective to encapsulate those experiences into faceted, ultra-sensorial and contrasting formulas. The result is a collection of perfumes which you have never smelt before in the market."
Who is the 'Maison Crivelli' wearer? Who did you have in mind when developing the fragrances?
TC: "I would say that Maison Crivelli wearers are curious people, modern-day adventurers who know that they will find in our collection a perfume that will match their lifestyle. The brand resonates with people who love to leave their comfort zone every now and then; let it go, explore, and discover new things.

"But I also noticed that some of our customers love the brand because it shows them some facets of their life or personalities that they had not been aware of! This is the beauty of perfume; it is an open door to a sensorial odyssey and a personal journey."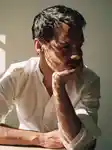 "This is the beauty of perfume; it is an open door to a sensorial odyssey and a personal journey."
What are your favourite scents in the Maison Crivelli collection, and how do you like the wear them?
TC:
"My favourite perfumes in the collection are
Hibiscus Mahajád
and
Oud Maracujá
, which are today the most iconic perfumes in our collection. Hibiscus Mahajád takes inspiration from a moment when I tasted hibiscus tea in a gemstone market. It is a flamboyant rose wrapped in a sweet leather and musky accord – try it, and you will understand why I say this: it is the absolute compliment giver and head-turner!
"In quite a different direction, Oud Maracujá is a fruity woody accord contrasting the depth of oud with a vibrant, exotic and juicy passionfruit accord. It is a unique take on oud, which is receiving an incredible response right now across Europe, the US and South Africa."