From Princess Diana to Lady Gaga, Sam McKnight has tended the tresses of some of the world's most famous women.
Disco curls, androgynous quiffs, plaits woven with raffia or pearls. Hair lifted by balloons. Naturally tousled, elegantly slicked back, punk braided, top knotted, blunt bobbed. There's really very little legendary hair stylist Sam McKnight hasn't done, from catwalk show to fashion shoot, in the world of innovative haute hair.
Now, he's developed Hair By Sam McKnight, a must-have capsule collection of essential hairsprays that will help busy girls on the go to achieve the same finesse he creates so effortlessly behind the scenes.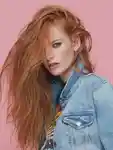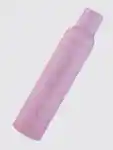 "What I always do is about the new," says McKnight, when we meet in his light-filled north London home on a sunny morning. The haute couture shows have just wrapped in Paris, and the stylist extraordinaire is about to jet off to Ibiza. We catch him not with scissors but secateurs in hand. As many of his 146K Instagram followers will know, McKnight is as adept at bringing out the best in dahlias, roses and hydrangeas as he is the beauty of supes such as Karlie, Gigi, Bella and Adwoa.
"I'm always looking at new things," continues McKnight, when quizzed on what keeps him inspired after forty years in the fashion and beauty biz. He cites working for the past decade with the late Karl Lagerfeld on both Chanel and Fendi, six shows a year, as an example. "We've never repeated ourselves, even if it's a ponytail. It will always be different. I'm just lucky to be working with people who are at the top of their game," he says.
For me, there's always an accessibility to what I do.

Those tastemakers include the world's best designers (Balmain, Burberry and Tom Ford), photographers (Patrick Demarchelier, Tim Walker, Craig McDean and Nick Knight), fashion magazines (Vogue, Harper's Bazaar et al.) and the very best A-list stars of catwalk and screen (from '80s supes like Linda, Christy, Cindy and Naomi to cinematic icons like Tilda Swinton, Marion Cotillard and Isabella Rossellini). McKnight has a thing for great Aussie beauties too, from Cate Blanchett and Margot Robbie to model Abbey Lee.
McKnight has the Midas touch: the short blonde crop he gave model Jenny Howarth, catapulting her modelling career in the mid-eighties, had the exact same effect for model-turned-actress Agyness Deyn two decades later. As Princess Diana's most trusted hairstylist in the nineties, McKnight was also responsible for her cropped pixie style that became one of that era's most iconic looks. He worked with the Princess for seven years, helping her prepare for public appearances, charity events and even humanitarian missions. "I was incredibly privileged to be part of her world," he once told W magazine.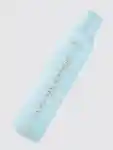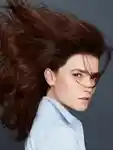 When it came to creating his own collection of four simple, clever haircare solutions, McKnight knew exactly what he wanted. "I wanted it to be easy to use, lightweight and 'brushoutable'," he enthuses. "I'm about stuff you can touch and feel, I want hair to look great." Backstage, McKnight and his team constantly need a quick fix, "like a really quick fix," he emphasises. "Sometimes we'll only have ten minutes, so I wanted something that could transform hair instantly. As I'm a great user of hairspray, because it does a million different things and I can make it do a million different things, that's what we decided to do," he says.
In the mix, is Cool Girl Barely There Texture Mist, a very light texturiser, "which I've been using on Kate Moss to mess her hair up a little bit," he says. All she has to do is "give her hair a little scrunch now and again during the day and it will stay." Then there's Easy Up-do Texture Spray "which we used at Fendi during couture, it's great for back-combing and giving hair grip," he adds. "Great for doing really big hair." Next up, Lazy Girl Dry Shampoo is a crafty dry shampoo – "we've made feel almost invisible but it has a little bit of hairspray in it, so it gives some volume and hold as well," he explains.
Finally, there's the Modern Hairspray Mist, the ultimate multitasker. "I can spray it on a section, brush it through and then tong it, and it will give just enough hold; I can finish hair into a sharp chignon; I can volumise with it, I can just do the roots. I can brush it out or layer with it. The best thing is you can never put too much on." All are blissfully scented with notes of angelica, water lily, frankincense and cedar, while the bright packaging is a perfect nod to fashion and "having a bit of fun," he continues, beaming.

"For me, there's always an accessibility to what I do," he admits. "When we're doing looks for shows we get everything down to three or four steps, so it's actually achievable for everyone." Hair by Sam McKnight embodies that approach. Each product has a specific purpose, and you will want to have the entire collection at your disposal this party season. Ultimately, what drives McKnight is looking forward, not back. "New ways of doing things differently to what I've done before."