You did it again. You said you'd be prepared this year. Alas, there's only a week before Father's Day (Sunday September 3, by the way), you've missed the shipping cut-offs and the panic of it all has completely clouded your vision – you have absolutely no idea where to start…
Breathe – this is the ideal opportunity to upgrade his routine with a beauty-full gift from MECCA. Because here's the thing we've learnt about the guys in our lives: while they might not always express their love of beauty outright, they really appreciate it (we know they're swiping our skincare on the daily!). With that in mind, we've compiled an edit of failproof beauty gifts that we know he will definitely use to the very last drop.
Now, how to get the goods, fast? Lucky for you, Click & Collect is available in all MECCA stores, meaning you can still shop his gifts online and pick them up (usually within 24 hours). Alternatively, make a beeline for your nearest MECCA store to pick up your selection and have them beautifully wrapped. Or, let him choose his own gifts this year – you can always shop gift cards online here. Together, we can save Dad from yet another pair of socks!
If he's eyeing off your skincare...
Even if he says he's not interested, everyone needs (at least) the basics to keep the skin on their face looking and feeling fresh. Broadly speaking, you can assume most men like to keep skincare things on the simple side, so best to stick to the essentials they need for healthy-looking, nourished skin, AM and PM. Face wash that can be used in the shower, moisturiser that does what it says it does and an SPF that feels so light, he'll forget he's wearing it altogether.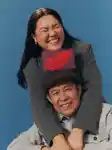 If his grooming collection needs upgrading...
There's no going back once he slathers on a luxe shaving cream that not only gets the job done but hydrates, softens and nourishes skin at the same time. Bearded man in your life? A beard oil or moisturiser will have him feeling like he's fresh from the barber every day. It's guaranteed to be one of his new daily essentials!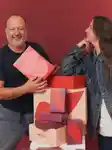 If he enjoys a day at the spa...
Thanks to the ever-growing spectrum of spa-worthy shower staples, you can make his daily wash feel somewhat like a wellness retreat. It's as simple as switching his regular body wash for a luxury formula that draws in moisture and leaves skin with a subtle yet uplifting fragrance. Or, pop a scalp scrub in the shower to keep his locks looking (and feeling) tip-top.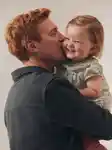 If he's a fragrance guy...
Forget the old adage that gifting fragrance can be troublesome; we're making a case for love notes and gifts of joyful spritzes. After all, who doesn't want to smell divine? If you lean into classic blends – or go for a home fragrance rather than a new signature scent – you're more likely to win at this gifting game. Below, find some of our failproof favourites.