When you read the ingredient list of each Ere Perez product, you'd be forgiven for thinking you were reading a recipe for a delicious, wholesome meal.
With oatmeal, avocado, carrot and beetroot on the menu, this collection sounds as delicious as it is effective and nutritious (for your face!).
The eponymous brand is Australian-owned (their head office is based in Bondi) and at the helm is founder Ere Perez. Born in Mexico and heavily influenced by the traditional medicine practices passed down from her grandmother, Perez has always been passionate about holistic healing and beauty. And if you think that makes it any less effective than standard cosmetics, prepare to have your mind blown.
All naturally-derived and toxin-free, this line of makeup and skincare is all about creating simple and wholesome alternatives to mainstream beauty products. Aside from a lot of food-based ingredients, Ere Perez also harnesses the power of oils, plant extracts and minerals which are rich in vitamins and antioxidants for skin that feels as good as it looks. Here are our top five picks to get you acquainted with the brand.
This crème is great for all skin types , but especially those who are experiencing a tight or uncomfortable complexion that's looking a little lacklustre.
Wondering what moringa actually is? It comes from the seeds of the 'drumstick tree', cultivated in parts of Africa and Asia for its traditional herbal remedies. In skincare, its high volume of vitamin A encourages skin cell renewal while vitamin E hydrates and combats dryness. Other key ingredients include lactic acid (to help slow water loss and manage pigmentation), apricot kernel oil (to help condition), prickly pear (to brighten) and corn flour (to help control oil production). Once applied, this all-purpose crème leaves skin with a satiny glow in its wake. Try applying it before your makeup for a nice hydrating base or wear alone in the morning or at night for deeply rich hydration and nourishment.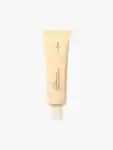 We love a multitasker, and this two-in-one clear gel is no exception to the rule.
Ere Perez is famous for its natural no-makeup approach to beauty, and this clear lash and brow mascara is the ultimate multihyphenate to finish off a groomed and glowy bare-faced look.
Use the brush to brush up and then set eyebrows in place, for the perfect soap brow or a more natural hold that just gives your face that extra polish. And, apply to lashes when you want a done-but-not-overdone lift. The gel formula lengthens lashes without adding any pigment, which makes it perfect for anyone who suffers from mascara transfer or sensitive eyes. The addition of soothing aloe vera makes for a comfortable all-day wear, and the ideal secret weapon for beach days or workouts. It can even be used on tricky-to-care-for lash extensions when you want some extra shine and length.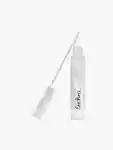 What is a face nectar, you ask? You'll be like honey to the bee with this serum-like concoction that promises glowy, dewy skin (and delivers). Comprised of a powerhouse combination of botanical oils, this ultra-hydrating formulation combats dehydrated, dull skin for all over complexion rescue.
Australian blue cypress essential oil is moisturising and soothing, so if you find some face oils too thick and congesting, this happy medium might be your salve. VIP oils jojoba and grapeseed feature in a stellar lineup to up the antioxidant factor while supporting with anti-inflammatory properties that calm skin. And an interesting blend of botanicals offer a host of extra benefits, like camellia oil for a dose of vitamins and omegas, jasmine flower extract for hydration, and the oil absorbent properties of non-GMO rice.
Easily absorbed, deeply nourishing and silky smooth on the skin? That's a lot of boxes to tick, but this sweet little nectar does just that.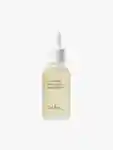 If you like your coverage sheer, glowy and natural, this foundation is a winner on all counts. The inclusion of oat milk in the formulation means skin receives a dose of antioxidants and is conditioned and protected, especially useful for faces prone to irritation.
While one application provides a beautifully breathable, 'I just have great skin,' base, like most foundations, it's easy to build. Simply work in more product to range up to medium to full coverage. Thanks to the focus on plant-derived ingredients and anti-inflammatory properties, regardless of how you layer it, your skin will still be able to breathe and the formula won't clog your pores. Oats are a well-known natural skin saviour, often used to treat skin irritations such as eczema and dermatitis. The boost of antioxidants from the oat milk in this foundation not only makes for a creamy, glowy finish, but they actually condition skin. How's that for double duty?
We recommend applying a moisturiser prior to application for extra dewy results and setting with a powder for longevity too.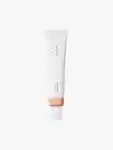 Did you know carrot can be used as a natural pigment? Ere Perez did, which is why she created these little pots of colour using carrot as the main ingredient. Carrot is also considered to have anti-ageing and sun protection properties. So even if you're guilty of skipping your daily five serves of veggies, perhaps you can get away with applying them.
Speaking of, you'll be hard pressed to find a part of your face these don't apply to. Designed to be a one-and-done product that makes your makeup stash deserving of the Marie Kondo treatment, Carrot Pots can be tapped on to cheeks for a cream blush dupe, swiped on to eyes for a slick shadow effect and dabbed onto lips for a just-bitten lip stain. Apply as you like for effortless, lit-from-within colour. Each of the highly wearable five shades blends and melts into skin using the warmth of your finger. Simplicity really is a beautiful thing.