There are some brands that simply need no introduction, and M.A.C Cosmetics is one of them. M.A.C (that's short for Makeup Art Cosmetics, FYI) was born as a professional cosmetics manufacturer designed for industry insiders like models and makeup artists. But, like all good things, it soon found itself in demand. Launched in the '80s, the brand's longevity is a testament to M.A.C's radical inclusivity and professional formulations that has seen it remain current and as powerful as ever, despite the changing face of beauty. That iconic black packaging? The commitment to shade diversity and pigments that pack a punch? Unrivalled.
M.A.C has always been ahead of its time, from selecting none other than RuPaul as their first Viva Glam spokesperson in 1994, to the gamechanging moment Madonna wore M.A.C lipstick on a photoshoot that broke the brand out in the late eighties (the equivalent of breaking the internet, we'd say!). And speaking of lippy, M.A.C's famous 'Ruby Woo' is one of the world's favourite red shades, with devotees purchasing and repurchasing for literal decades.
Whether you're here for the legacy names or the wildly fun colour range, here's our round up of the best M.A.C products at MECCA.
From 'Velvet Teddy' to 'Ruby Woo', get on a first-name basis with M.A.C's iconic lipstick shades. If you haven't already, that is. Worshipped by beauty editors and adored by A-listers, there's a M.A.C colour and finish for every lip look imaginable, and you can never have too many of these chic black bullets in your beauty arsenal.
The original Matte Lipstick is renowned for its highly pigmented pop of colour that stays all day. It's a true matte which won't feather or budge.
Prefer a creamier or more satin finish? With seven different finishes to choose from, and a colour range that covers every occasion and style, you'll find something perfect in this collection. If it ain't broke, don't fix it – M.A.C lipsticks have been dominating the industry for decades, and it's easy to see why.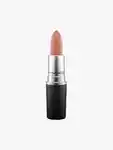 Behold a bottle of magic: a hydrating mist to moisturise your complexion, a spray to set your look in place, and a spritz to intensify your pigments and shimmers. If multitasking were a product, this would be it.
As versatile as it is simple, use Prep + Prime Fix+ to spritz makeup brushes and blenders for seamless application. Spray directly onto the face for the ultimate pre-makeup base, or use it post-foundation to melt product into the skin for a smooth, poreless finish. With a weightless, dewy finish, this magic mist achieves the impossible: setting your look for the day without drying or caking. We don't know how. We just know we love it.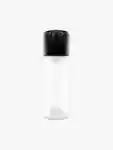 This foundation is the ultimate skin saviour! We're talking flawless, fail-safe coverage. Drying down to a natural matte finish, it gets better the more you buff it into your skin, building up to an ultra-smooth finish. It lasts from daylight to the dancefloor, plus with 43 shades you will find your perfect match once and for all.
Oil-free, this is your go-to if you find you're reaching for the blotting papers by afternoon. But despite its mattifying action, it won't settle into your skin or dry you out. Think: breathable, natural-looking, high-coverage, all-day wear. Yes, really. Like so many M.A.C products, it's a classic that MECCA customers keep coming back to.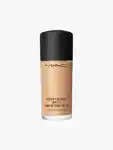 With over 1000 five-star reviews and a cult following on TikTok, you'll want to pay attention to M.A.C's Stack Mascara. Named for its stackable, buildable quality, you can hit new heights in volume and length by adding infinite layers of this non-clumpy formula. It's an instant classic.
Thanks to a generous mega brush, initial layers amp up the volume with a bountiful boost. Then, subsequent layers draw out the length while giving lashes a gravity-defying lift. And thanks to its unique layering abilities, you can keep things natural for a wearable daytime look, or go in for another round to take on a bolder, high-drama lash style. No extensions required!
Added bonus? This is a non-waterproof style, so if you prefer a water-soluble mascara that washes off without harsh scrubbing, this might be the one. Your lashes will thank you for it.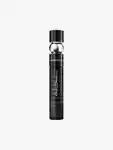 Tired of the standard pink and brown hues? Glow Play Blush is your colour fantasy brought to life. From peachy pinks to bright coral, orangey-red and jewel-toned purple, it's no wonder this cream blush is called 'play', because that's exactly what you'll want to do with it. With fun hues designed for expressive looks, Glow Play Blush lends itself perfectly to multi-use, working just as well on your eyelids as it does on your cheeks.
More conservative than colour-crazy? This product's sheer-to-medium coverage means you can experiment with brights, without feeling like you've fallen face-first in the clown paint. Subtle sheen makes it the perfect blend of fun and functional, and you can apply it with a brush or fingers for ease.
And if it's classic colours you're after, M.A.C has you covered. From golden beige to the perfect soft pink, there's something for everyone in this bouncy, creamy collection.