Long-wear. Sweat-proof. Won't budge. This is makeup that stays put, no matter what you put it through.
Maybe you're trying to do your face while you dash from the gym to your desk. Maybe you live in a delightfully tropical climate (jealous, us?!). Or maybe your face sweats off makeup like a champion as soon as summer starts.
No matter the reason, we all need a little help keeping our makeup where it's meant to be (not sliding off our faces and into our cocktails or onto our keyboards). If you find your meticulously applied makeup is melting faster than a Bubble O 'Bill on a 35°C day, it's time to bring in the big guns.
For those who have previously fallen victim to the summer sun or an unplanned sweat session, you'll know that smudged eyeliner, high-beam shine (not glow) and melted, patchy foundation are just a few of the side effects. Now's the time to invest in budge-proof, melt-proof and shine-minimising products that go the distance.
Best heat-proof liquid foundation
Too Faced's
legendary matte formula stays completely colour-true while covering everything you need it to cover. We're talking all-day, shine-free, flawless skin. Incredibly, despite being a fuller-coverage formula, this
foundation
feels lightweight and appears undetectable on the skin – but it can really go the distance! Try it ahead of your next event and thank us later.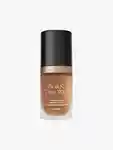 As anyone who's ever felt their
makeup
quite literally dripping off their face can attest, when things get steamy, you're reaching for the
powder
. It just makes sense – and so does this mineral formulation from (you guessed it)
bareMinerals
. Plus, with skincare ingredients to actively hydrate and brighten while you wear it, this is a powder foundation that feels as good as it looks.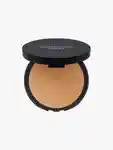 Best primer for longevity
If you're looking for ways to really extend the wear time of your chosen foundation, then a
primer
is a must. Like a face mist can help your serums absorb more effectively, a primer helps to smooth the appearance of pores and controls oil and shine, so your foundation can apply more smoothly and stay in place more effectively. This silky, oil-free formulation from
Hourglass
manages to keep slick at bay without drying out your skin. If your face is a work of art, this is the perfect canvas.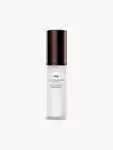 You can try wearing this favourite from
Stila
a few different ways: scribble it all over the eyelid and work quickly with fingers or a brush to create a long-wearing cream base for powder
eyeshadows
or wind it up and wing it for a more relaxed eye look. You can also pop it on your waterline for a little extra drama. No matter how you wear it, it'll stay put.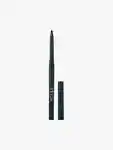 This waterproof version of
By Terry's
cult-favourite original Mascara Terrybly offers all-day (and night) wear, sans smudging. Featuring a volume and length-boosting formula in an ultra-rich black shade, this
mascara
works to smooth, separate and plump lashes. Summer brides, we're looking at you.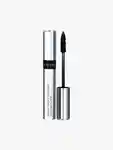 Want to lock down that look you spent ages perfecting? For extra hold, no matter the situation or the weather, a
setting spray
keeps your makeup from smudging or melting in any climate – and
Charlotte Tilbury's
setting spray is a gamechanger. Lightweight and oil-free, it boasts up to 16 hours of setting power (impressive!). And while it will keep your makeup where it's meant to be, skincare ingredients like aloe vera and Japanese green tea also keep things hydrated and dewy. No caking in sight!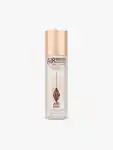 Best heat-proof setting powder
No matter how heated things get – whether you're burning up the dance floor or suffering through broken air-conditioning – this finely milled
powder
has you set. It has a demi-matte finish, which means your makeup will stay put and shine-free, without that dry, cakey, 'my face might crack if I smile' look. Beam away – and you'll want to, thanks to the gently blurring, silky effect of this beautiful powder.