Why Tiffany Masterson created Drunk Elephant (and the bronzing serum that sent TikTok wild)
January 1 | 44 minute listen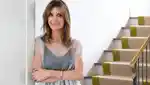 Hosted By Kate Blythe
Originally published on | April 5
Welcome back to MECCA Talks, your access all areas pass to the beauty, business, and lifestyle experts we call our community.
In this episode, Kate is joined by Tiffany Masterson, founder and creative director of cult-status skincare brand
Drunk Elephant
. A mother of four from Houston, Texas, Tiffany set out on a mission to understand and resolve her own skincare concerns – discovering six ingredients at the root of her issues, and minimal products without at least one of them. So, she made the products herself and the rest – a hand-drawn elephant and a
TikTok-viral bronzing serum
included – is beauty history. Hit play for the full and fascinating story.