How Christine Chang made Glow Recipe a global skincare phenomenon
January 1 | 40 minute listen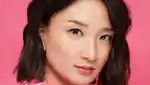 Hosted by Kate Blythe
With Special Guest Christine Chang
Originally published on | May 17
Welcome back to MECCA Talks, your access all areas pass to the beauty, business, and lifestyle experts we call our community.
In today's episode, Kate is joined by Christine Chang, co-founder and co-CEO of Glow Recipe, the fruit-forward skincare brand that has taken the world – and TikTok – by storm.
Over a glass of wine and a sheet mask – with their Korean heritage and successful careers in beauty alike – Christine and her best friend, co-founder Sarah Lee, developed Glow Recipe, a skincare brand that creates gentle yet effective formulas to deliver clinically proven results in a fun, fruity, sensorially delightful way.
Their now-iconic Watermelon Glow Dew Drops pioneered the virality of beauty products on TikTok, forever changing the way we share, trial, shop and love beauty. Hit play!